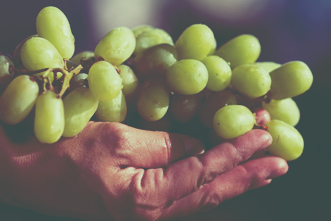 Know where you are headed.
When you look at a believer, a follower of Christ in your church, what is it you want them to look like, act like, "be"? Too many start a small group ministry because it's the thing to do. It may not be the thing to do. Once you know what you want, then you can back up and decide what will get you there. At Saddleback Church, we want a follower of Christ to balance the Great Commission and Great Commandment in their heart. We want to see them "belonging" to Christ and His church, "growing" deeper in Him, "serving" God where they are gifted, "sharing" Christ and "surrendering" every aspect of their life to God. That is Spiritual Health for us. See http://www.smallgroups.net/sha.html for our Spiritual Health Assessment. What do you want? Once we knew our "end in mind", we asked the question – what would get us there? Our answer, Acts 5:42…Weekend Services and Small Groups.
Find the lay of the land in your church.
Talk to people. Talk to key opinion leaders in your church—don't know them…ask! Get the people who made the church and go through step one above. Find the history of the church and the passion that made your church what it is today. What's the heartbeat of your Lead Pastor? What makes them tick? What is their strategy to number one? Before you ask any of these questions, ask yourself, do I have the relational capitol to ask these questions. If you do, great! If you don't, take the time to get to know the people you are asking these questions of. Relationships take time. Sometimes you will find the answers to the questions without asking the question.
Who will run point?
Paid or not paid isn't the question—passion is the question. Who has the passion for the people to be the healthiest followers of Christ in your church? Who has the passion to build a delivery system to handle the people God will send your way? Who has what Psalms 78:72 describes in David? Who has the humility of knowing it's not "them" but "God" (1 Corinthians 2:4-5)? Who is willing to do "whatever" (John 10:10) with the right attitude (1 Peter 5:2-4)? Who is "called" and willing to learn?
Who's on the team?
Every leader needs a team. If you were to start a business you would get your "C" team together…CEO, COO, CIO, CSO, CTO, etc. Who is your "C" team, your Christ Team to make this happen with His grace and strength? Start praying for people who want to see the same thing you want to see and who have different gifts sets than you. Then, ask. People won't volunteer. You need to ask them. Claim back some of their 168 hours a week for Kingdom work. For some, you may need to align their Kingdom work for greater Kingdom efforts.
What will be your strategy?
At Saddleback Church the greatest way to start a small group ministry is through a Campaign Strategy. Now, understand if you don't do the process outlined above, you will start a bunch of groups, but they will be purposeless and drift. To learn more about our Campaign Strategy go to http://www.saddlebackresources.com/en-US/Campaigns/CampaignOverview.htm. Since I have been at Saddleback, this has been our most effective tool for aligning the church and starting small groups.Along with strategy, you need to continually cast vision to drive strategy. Campaign's are successful because throughout the year our people hear from the pulpit the importance of small groups through testimonies, sermons, commercials, and most importantly through personal stories of the teaching pastors in their sermons. If you are looking for a great way to develop strategy, check out the upcoming April 16/17 Community U conference in Nashville. The prime track is ideal for someone starting or rebooting a small group ministry.