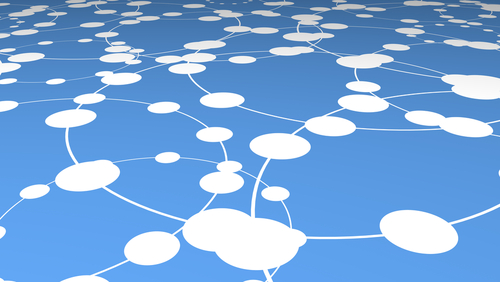 The small group that I attend recently started meeting again after an extended winter break. Sometimes breaks are healthy things; they help us realize how important spiritual growth and community in the church really is to us. However, some people are resistant to engaging in relationships and immersing themselves in group life. For whatever reason, some just don't understand that you can't program community and spiritual growth for everyone (and I use both of those things intentionally, because I believe they go hand in hand).
There is something organic that happens in our churches, specifically when it comes to relationships. These natural relationships result in communities, and when people exist in authentic community with one another, it is a catalyst for spiritual growth. While we can't "program" relationships in our churches, we can encourage them by being more intentional with our time. I can't tell you how many times I've heard people say, "I just don't have time for a group right now in my life."
When you are plugged into a small group that you really call home, you understand what community is—community as God intended it. But no matter how many churchwide campaigns and big sign-ups we do to promote our groups, still not everyone gets it. So what gives? How can we help those who do not get it to understand how valuable biblical community is? I think there are three things we can do to help.
Talk To God About It
Before Jesus chose His disciples, He prayed. "One of those days Jesus went out to a mountainside to pray, and spent the night praying to God. When morning came, he called his disciples to him and chose twelve of them, whom he also designated apostles" (Luke 6:12-13). Do we know who He wants us to be in community with? We should be asking God who He wants us to invite to our groups, then actually take the step to invite them.
Connect with Them
When Jesus found His followers, He went to their world—where they lived, where they worked—He went into their reality. He took the time to invest in a real relationship with the people He built community with. Without a relationship, without a real connection, without a personal invitation, why would someone join your small group? I think by not expecting people to come to us, and by being more intentional with the way we build relationships, God will provide us with opportunities to extend some very meaningful invitations. Then and only then will we see our groups grow.
Redefine Community
When I study the Bible, I do not remember Jesus inviting followers to a meeting. When I see the disciples gathering with their Master, I see Jesus gathering people for a purpose. Our small groups gather for a purpose. When our groups are just a Bible study with questions that are asked to simply get a "correct" answer, then our time together becomes meaningless. Our groups should be places where people connect with God and each other. I know that I want to live life with my small group, to be like family, to live in real community. Hopefully we can make our small groups a place where people want to live life together.
Each of us at every gathering has the opportunity to help someone else find what we have. That supernatural thing that we have to share is biblical community. If we do this together, our groups will be busting at the seams!