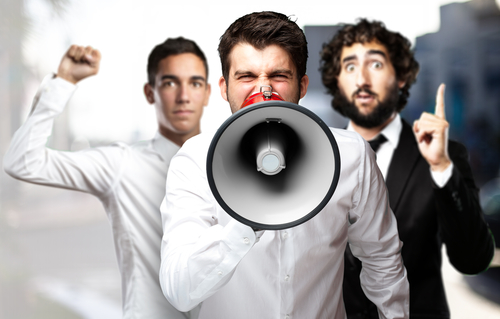 When hosting a meeting, the goal should always be to come to the best conclusions, conclusions that aid in accomplishing the objective of the ministry you lead. A great leader wants to hear from everyone in the room. Why? Synergy is great stuff. What a leader gets from group interaction is, in almost every instance, stronger than what can be attained by getting each individual's opinion.
But some people have a tendency to kill synergy before it can be experienced. They are so outrageously outspoken and irrationally self-focused they not only kill the conversation, the timbre of their comments insinuates anyone who differs with them is wrong and need not be heard.
A few characteristics of the person who is a danger in any meeting …
When they speak, they raise the decibel level of the conversation.
They often start sentences with outrageous, self-centered phrases like, "You all know I despise …" "Everyone in this room is aware that I …" "If we do it this way, I'll …" "If the group chooses to do this, I may have to …"
When speaking, their gestures often become very animated and, if you watch closely, are telling the rest of the group no one should speak once they've completed their discourse.
They hear other opinions but are unwilling or unable to process those opinions. When hearing others voice their thoughts, it's obvious, due to their response, they were preparing a defense rather than considering the opinion that differed from their own.
They have a tendency to exaggerate the negative outcomes of any opinion but their own and downplay the possible negative outcomes of their ideas.
They speak as though their perspective is based on a principle when, in fact, it is based on their own wants, wishes, personal opinions and very narrow viewpoint.
When they complete their diatribe, they end with a phrase meant to bring an end to the conversation.
They tend to debate rather than discuss.
When people like this are allowed by the leader of the team to manipulate the conversation, the group seldom gets the best ideas. Be careful you don't put people like this on your team. If you have someone with this nature on your team, I'd suggest you have a private conversation with them. It may be they are unaware of their doggedness, or it may be they take pride in it. Either way, you must deal with them. If you don't, you may lose the rest of the team, but even if the rest of the team stays with you, you'll never get the best from them.