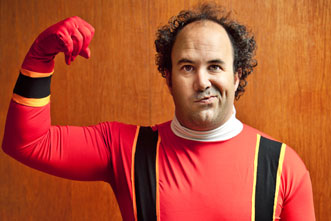 There seems to be an ongoing question about small groups … have they lost their fervor?
That is, are small groups no longer relevant in a post-Christian culture?
First, let me say that biblical community will never be irrelevant. Biblical community is most often experienced with a group the size of most small groups, about 12. But just because a group of about twelve Christians meets together doesn't mean that group is relevant.
There are a few signs that a group has become irrelevant, signs that should be considered as small group pastors evaluate their groups and train their group leaders.
1. The group has a tendency to verbally beat up on people who have embraced belief systems that contradict the teachings of the Bible.
In a world where other belief systems are the norm, groups should care for, pray for, and connect with those who are held captive by ideologies that are obstacles to Jesus.
Ongoing judgmental conversations about people involved in other belief systems is a sign that a group is circling the wagons and protecting a by-gone era. A group can abhor a belief system without judging someone involved in it.
2. The group is self-focused and seldom missional.
Every generation of believers should be missional.
It seems the prior generation of small groups found themselves so focused on building "community" that they seldom noticed a need in the community and met it. In their minds, to do so might take away from time together.
But in the world we live in today, being missional together is a magnet not only for a younger generation of believers, but also for unbelievers.