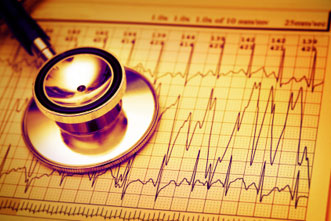 Saturday morning I found myself experiencing some ominous pain in my lower right side. I went about my morning doing the things I normally do. I noticed, as the day wore on, that the pain was gaining ground. Before evening arrived I found myself in the Williamson County Emergency room. You got it… Appendicitis. Yesterday my appendix was removed and today I'm in recovery mode.
The emergency room doctor was astounding. He served me graciously while leading his team with authority. There are a few very practical things some small group pastors could learn from him in relation to the small group leaders they lead.
1. When speaking with your small group leaders, acknowledge your equality while establishing your level of expertise. The first thing the doctor said to me was, "I'm your emergency room doctor." He emphasized the word doctor, immediately establishing that he was the person with the knowledge necessary to lead his troops toward bringing healing to my body. Every team needs to know that someone is the expert in the room, that the person leading the pack has more knowledge than do they and that the small group pastor will use that knowledge to lead the team to accomplish great things.
2. When asked a question, be willing to find the answer and get back to the small group leader as quickly as possible. As you might imagine, my wife and I had some questions we wanted answered. If we asked the doctor a question he didn't know the answer to he immediately went on the hunt for that answer and either returned to tell us himself or asked one of his nurses to speak with us. This raised our respect for him and alleviated our tensions concerning the situation we were in.
3. When necessary, send someone to represent you who has the time to accomplish what you cannot.We were in the emergency room over four hours. On a couple of occasions the emergency room doctor was with us and I asked for something. In almost every instance, he sent a nurse bringing me what I needed. You know what, I didn't care who met my need; I just needed my need met.
Sometimes a small group pastor is asked to do something for someone and they have every intention to do that thing. The problem… they don't have the time to get that thing done. Small group pastor, asking an assistant or a coach to meet a need on your behalf is, in most instances, just as effective as doing it yourself. Never getting that thing done or getting around to it days or weeks later will diminish your influence and may even cause the leader in need to doubt your passion for them and/or the group they are leading.