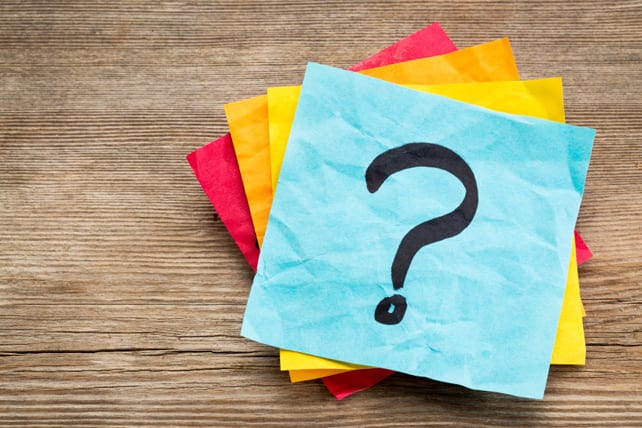 If you've been in a small group for more than a few months, you've probably heard the question, perhaps many times: "What are we going to study next?" It's usually asked as you turn to the last lesson in your current study guide.
This question tells a lot about your group. Here are a few possibilities:
The group is focused on content rather than Christ and community.
The group has no long-range plans.
The leader is not shepherding the group.
The group has no mission or has forgotten it.
I've often compared leading a small group to sailing a ship at sea. Your job as the captain is to navigate your fellowship through a variety of navigational hazards, staying on course to reach your destination. Many small groups, however, are like a sailboat being "tossed back and forth by the waves, and blown here and there by every wind of teaching" (Ephesians 4:14). As you lead your group, ask yourself five important questions. Your responses will provide you with some principles for selecting the next study for your group.
Question: Why does our group exist?
Knowing the mission of your group should provide you with goals, which in turn should help you develop strategies and plans. Those plans should inform your decisions about what to study as well as how to serve and so forth. Your mission should, of course, relate to Christ's mission for his church (Matthew 28.18–20″ data-version="nkjv" data-purpose="bible-reference">Matthew 28:18–20) and your church's mission statement.
Once you have clarified your group's mission, writing it down if you have not done so already, then you can answer the question, What can we study that will help us carry out that mission?
Question: Who is in my group?
A healthy shepherd-leader habitually asks these questions:
What is the spiritual condition of group members (Proverbs 27:23; 1 Corinthians 3.1–3″ data-version="nkjv" data-purpose="bible-reference">1 Corinthians 3:1–3; and Hebrews 5.11—6.1″ data-version="nkjv" data-purpose="bible-reference">Hebrews 5:11—6:1 for discussions on how to shepherd people at different spiritual levels.)
In what areas do they need to grow? Do they need knowledge about beliefs and doctrine? Do they need to develop in the practices of the Christian life? Do they need to understand the virtues of the Christian life or the fruit of the Spirit? Several effective tools are available to assess their spiritual maturity in these different core competencies. Ask a leader in your church for help finding one.
How do they learn best? Do people in your group learn best through application-oriented discussion, by doing, by hearing, by reading, or a combination? Would individuals learn better in a group or would some one-on-one mentoring help?
Question: What do we believe?
"Teach what is appropriate to sound doctrine" (Titus 2:1).
As you choose curriculum, be sure it leads you to study God's Word, not just a writer's opinions, even opinions that relate to Scripture. Satan is sneaky; he can, without a group even realizing it, knock you off track. Examine a Bible study closely before using it in your group. If you don't feel competent to examine a curriculum piece for doctrinal purity, ask a church leader to do so first. Know what your church teaches on doctrinal issues.
Question: What are our group's capabilities and limitations?
Being a good shepherd will help you know what your group members are capable of studying and what their current limitations may be.
Here are just a few considerations:
Depth of studies. Are the studies too deep? Not deep enough? Just right for your group?
Has your group agreed to do personal study or reflection between sessions? Doing some work between meetings can be a good approach for deeper discipleship, but some group members resist it.
Length of study. How many weeks will the study take? Know the attention span of your group. Most groups get antsy with more than a six- or seven-week study. Shorter always seems better, but discuss this with your group first.
Length of time in each session. How much time will you spend on your study in each meeting? Are there too many questions for the time allotted? Will projects take too long to complete?
Good questions. Will the questions in the study lead to discussion and lively interaction? What makes for good discussion questions? Read Now That's a Good Question by Terry Powell, available from Standard Publishing. Make sure the questions are real life, interesting, and fun.
Discuss with your group how much members will shell out for study guides. Be a good steward of the resources God has provided.
Question: What are my capabilities and limitations as a leader?
Know yourself. Don't get in over your head. Here are a few things to consider:
How easy is the study to use? Does it include everything you need? Does it have a leader's guide and other helps included? Is it organized so that it's easy to follow? Does it provide options so you can make choices based on your leadership style and your group's personality and interests?
Prep time. How long will it take to prepare for meetings? Do you have to spend an inordinate amount of time finding materials for the study or is everything self-contained? Will you have to do a lot of work making the studies fit your group?
Do you like the study? Can you get excited about it each week? If you are not interested in the subject or the style of the study, your group will quickly catch your lack of enthusiasm, dooming the study. If you are carrying out the mission of your group and you know the study will help the sheep grow spiritually, then you should have no problem getting excited about leading the study.
Answer all five of these questions and you can navigate the sea of curriculum choices successfully. Better yet, you can lead your group to the destination God desires for you and never again hear someone in your group ask, "So … what do you think we should study next?"