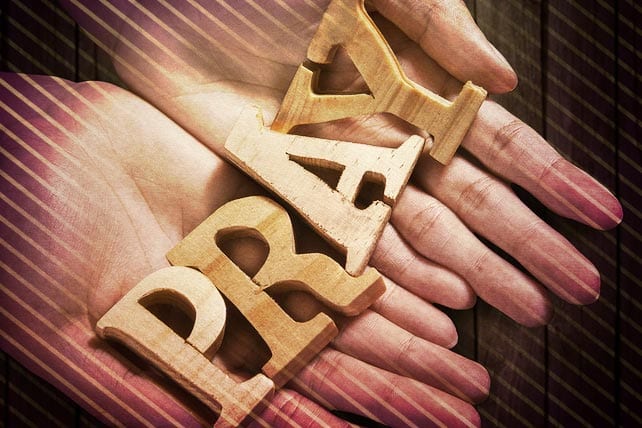 There is an ancient Latin rule of the church that reads: lex orandi lex credendi, "the law of praying is the law of believing." Or to put it into a slightly different vernacular, "the way that we pray is the way that we believe."
In other words, our theology is not merely a confession of agreement with an orthodox list of beliefs. Our beliefs about God are manifest and even cultivated by our communion with God.
So often theology is used as a kind of litmus test that we pass in order to get to the place of doing something for God. So if we believe the right things about God, then we are qualified to work for him. And as a result, it seems that theology has little to do with what we do in the church outside of that which we preach or teach.
In other words, theology is foundational to things like leadership and the running of the church, but we don't see how it is relevant to what we do when we walk into the church office on Monday morning or what we do as a church council on Wednesday night.
So on Sunday morning, we pray that God will help us to believe, because we know that we depend upon God to do what only he can do in the transformation of lives. But do we pray in the same way on Monday morning? Or during a council meeting?
But belief is not merely about a list of theological facts. Theological belief is about life, all of life. We could state it like this: The way that we pray is the way that we work. Or the way that we pray is the way that we parent. Or maybe still: the way that the pray is the way that we play.
The way that we pray as leaders in the church is the way that we lead.
The way that we pray as we lead the church reveals what we believe about how God leads the church. Recently, I surveyed about 25 books from the last two decades that are commonly considered to be some of the best on the topic of church leadership. It is remarkable how little ink was used to talk about the relationship between prayer and leadership. Endless pages spent on the crisis that we face in the church. Strategies upon strategies outline five ways to make your church outreach oriented, eight steps to church transformation, six patterns for the church of the future, etc.
But prayer is in most cases virtually absent.
And where it is present, it is tucked away and presented as if this is something that we already know how to do. Or the focus lies on praying that God will help us live up to his or her full potential as a leader.
The way we pray is the way we lead.
Too often we pray by offering words up to God as a transaction. God did his part on the cross and in the resurrection. Now we pray that God will help us do our part. We are saved by grace, by the miracle of the work that only God can do. Church leadership is about our efforts, our strategies and our skills. Prayer is something that we do so that we might be as good a leader as possible.
We know that we need God when we preach, when we serve communion or during an altar call. But the rest of our leadership seems to fall back on us to pull off.
Church leadership gets thrown back upon us. It is something that we must accomplish for the sake of God's work. And those of us who are not "great" leaders—which is most of us—read the books by those who are—which is very few—and we try to figure out how to become like them. (Maybe I'm the only one who has done this, and if so, then ignore this.)
I'm no longer interested in trying to lead like those who get the most done for God. I don't want to implement a list of leadership habits or laws. I'm not sure that God is that interested in my ability to be a great leader.
Paul confessed to the church at Philippi:
The very credentials these people are waving around as something special, I'm tearing up and throwing out with the trash—along with everything else I used to take credit for. And why? Because of Christ. Yes, all the things I once thought were so important are gone from my life. Compared to the high privilege of knowing Christ Jesus as my Master, firsthand, everything I once thought I had going for me is insignificant—dog dung. I've dumped it all in the trash so that I could embrace Christ and be embraced by him. I didn't want some petty, inferior brand of righteousness that comes from keeping a list of rules when I could get the robust kind that comes from trusting Christ—God's righteousness.
I gave up all that inferior stuff so I could know Christ personally, experience his resurrection power, be a partner in his suffering and go all the way with him to death itself. If there was any way to get in on the resurrection from the dead, I wanted to do it. (Phil 3:7-11, The Message)
What might it mean to talk about leadership within this frame of reference? What might it mean to see our leadership prowess as mere "dung" in comparison to knowing Christ, to embrace Christ and being embraced by him? How might that mindset change the way we lead?
The way we pray is the way we lead. We can focus on getting stuff done for God and that's what we will "know." We will be embraced by activities that accomplish something because that's what we embrace. Or we can know God in the midst of our leadership.
And this can be part of the life of a leader on Monday mornings and during council meetings just as much, if not more, than on Sundays.  
This article originally appeared here.