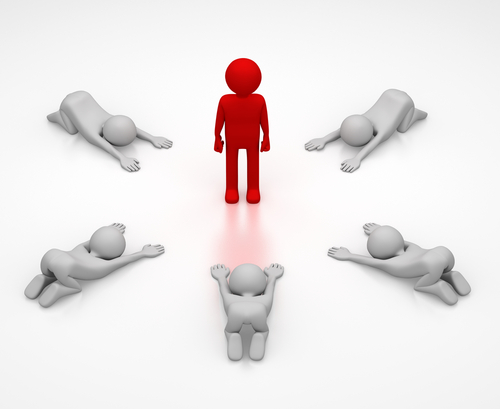 I'm on a Delta flight from Atlanta to Nashville. Delta, like most airlines, has her own magazine. I'm proud of Delta, they've given attention to a great cause, breast cancer awareness month.
I couldn't help but notice that the title for one of the articles is "Speaking Her Truth." The article gives attention to a celebrity, Melissa Etheridge, who has joined others in working toward a cure for breast cancer.
The title of the article is what caught my attention. As I read down a few paragraphs I found these words, "That strong self-direction has given rise to a constant description of Etheridge as "authentic." It makes her laugh. 'Because of what people project on me – 'She's so authentic, 'She's speaking her truth' – all of a sudden, the greatest weapon I have is to seek it and speak it." I'm drunk with power! Every time I speak my truth, I am looked upon as being 'courageous'…"
Truth is one of the most important treasures to be unearthed. This article forces us to consider a very important question… Can every individual conclude his/her own truth or did God give us the truth when He gave us His words found in the Bible? For those of us who are followers of Christ this question is easily answered… God's truth is the truth because it comes from the author of truth. Any declarations that contradict His words cannot be truth. God is perfect in all He knows, does, and is and has been gracious enough to unveil His truth to us.
Small group leader, when your group gets together, it is vital that your conversation be in search of God's truth. Some in the group will want to focus on speaking their own truth. In most instances this is accidental, individuals simply stating what they sincerely believe to be truth because they haven't yet found out what the truth is. Please know that there is nothing wrong with conversations like these, but be certain that someone's personal truth doesn't trump God's truth or close down the discussion while the group is searching for God's truth.
A few things to keep in mind:
If you allow the conversation to end with someone's personal truth being revealed, most in the group will believe that it is God's truth.

Listen closely for the following phrases. They are red flags that a personal truth is about to be revealed (keep in mind that someone's opinion or experience may be used by God to reveal His truth), "It is my opinion that…" "I believe…" "If you ask me…" "My experience has been…" "Someone once told me…"

Consensus does not necessarily mean that a group has found God's truth.

Finding God's truth may create a sense of discomfort in the room. God's truth often raises the bar very high but it is still God's truth. Check out Matt. 16:24 – 25, Luke 14:26 – 33, Matt. 5: 19 – 48.

Just because someone is intelligent or has a seminary degree doesn't mean their opinion is God's truth.
Because we are human, not Omniscient our truth may be birthed out of our own painful story, a story not yet redeemed. Because we are human, our truth could simply be another way to rationalize our actions. Because we are human, we may long for others to embrace our truth and agree with us so that we can find support for our bad decisions and wrongdoings.
Melissa Etheridge is not wrong when she states we can become "drunk with power" when speaking our own truth. In fact, if others embrace our personal truth and begin to live their lives according to our personal belief system, the power rush will be phenomenal. Being God-like, that is telling the masses how they can live their lives and then them following the guidelines an individual has created, is not only a great power rush, it's also an incredible responsibility.
Remember this… There's even more power in seeking God's truth and speaking it into one another's lives. Small group leader, you have an exciting obligation to help your small group members know and live God's truth. If you are willing to do this the promise He made with Joshua will be true for your group members too… whatever they are doing that is in God's will will be successful. Read God's truth below slowly and embrace what the possibilities are for each of your group members.
"Be strong and very courageous. Be careful to obey all the law my servant Moses gave you; do not turn from it to the right or to the left, that you may be successful wherever you go. Do not let this Book of the Law depart from your mouth; meditate on it day and night, so that you may be careful to do everything written in it. Then you will be prosperous and successful." Joshua 1:7-8
Wow!!!