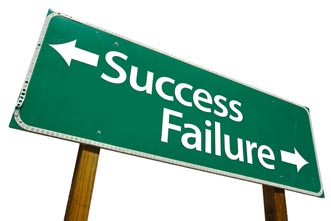 Many churches have attempted to start small groups, only to abort shortly after takeoff. I'll share the top 10 ways to ensure the failure of your group.
Today, we'll cover the first five and finish the others tomorrow.
Make sure the senior pastor isn't in a group. If small groups aren't modeled by the pastor, they won't have much of a chance for success. (Amy and I host two small groups in our home.)
Make sure the senior pastor doesn't talk about small groups. If small groups don't ever find their way into a sermon, it will help reduce the likelihood of success.
Make sure small groups are not staffed or resourced properly. To guarantee your groups fail, don't staff them, buy them curriculum, announce them or get your best volunteers involved.
Make sure small group leaders aren't trained. When you do get some small group leaders, don't train them. Let them figure it out on their own.
Make sure the church doesn't address childcare needs. Pretend all small groups don't have any childcare needs. Don't open the church one or two nights a week to provide childcare. Don't pay for childcare like I've heard North Point does. Ignore childcare needs completely.
Read Part 2 of 10 Ways to Make Sure Your Group Ministry Fails here.