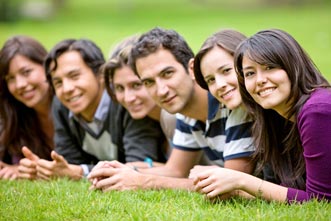 Authenticity is one of the keys to transformation. Until each of your group members is transparent enough to confess who they really are and what they really do healing cannot take place. Authenticity leads to confession and confession leads to prayer and prayer leads to emotional healing. (James 5:16) So how does a church create an environment of authenticity?

· The Senior Pastor is essential to creating an environment of authenticity. Speaking of the journey they are on themselves and their own mishaps and mistakes will set the pace for the entire church.
· The Church Staff, Elders, and Deacons should model authenticity when in meetings, when leading rehearsals, in their small groups, and when appropriate, in everyday conversation.
· The small group leader should be the first to share about his/her own struggles and difficulties. Other group members will follow.
· Small group leaders should ask personal questions that require a revealing response. Be wise though. Asking too revealing a question too early in a group's life will only get a group leader an awkward silence and will slow down the process that leads to greater authenticity.
· When a group member is authentic affirm them publicly and say something like, "Thank you for your honesty that's what we're after. We're all going to go there with you at some point."
· When a group member does open up ask other group members if they've experienced anything like this. If they respond affirmatively ask them to tell their own story.
· Don't dive into the pit of perverted authenticity… Cursing, off color jokes, dangerous sarcasm, and demeaning cynicism. This inhibits the healthy authenticity Christian small groups are after. Lack of integrity leads to lack of trust. Group members will no longer open up believing that, if they do their story will be told outside of the small group circle by those whose confidentiality is unreliable.
A worshiping community should be evident every time a small group meets. Our goal isn't naval gazing or gazing into the navals of others in the room (bad analogy, an interesting way to say we need to turn our eyes, ears, and hearts away from self and toward holy God when we meet). Creating an environment of worship happens in sequence (Isaiah 6:1 – 9). It is your group…

Realizing God's presence
Recognizing God's holiness
Acknowledging One's smallness
Admitting Ones sinfulness
Accepting God's forgiveness
Embracing God's mission

In order for a group to turn their attention to Him, early in the meeting a group could…

· Read a Psalm
· Sing a song of praise together
· Play a song of praise via DVD or CD and allow for a time of meditation
· Have someone voice a testimony telling how God worked in their lives since the last meeting
· Brainstorm attributes of God then pray thanking Him for who He is
· Get an image of God showing His power and majesty and let the group discuss the character of God they see in the image. Go to google.com images to find these.
· Download a youtube.com video someone has created that is a song with images and lyric synced. The song and images reveal and remind the heart who God is. After the group views the video ask them to describe the God of the video.
· Read a biblical account of God at work and ask the group to tell of a time when God worked for them.
The Bible is sufficient for coming to conclusions on almost all of life's many and complex issues. And when the Bible doesn't speak specifically to a particular issue or situation, in most instances, there is a biblical principle that must be considered when coming to a conclusion. Every small group needs to be guided by its leader to make the Bible, God's Words, the guide for all discussions and the bottom line on all issues and decisions. How does a small group leader go about doing this?

· Let people give opinion in a conversational Bible study but be certain that the Bible is the opinion that wins the day.
· Take note when phrases like, "My daddy always told me," or "I read in this book last week," or "I once heard a preacher say," etc… When coming to conclusions about life matters drive the group to the Word of God to find the Words of God and make sure everyone knows that the group is looking for the truth not opinions.
· Don't ignore the cringe factor created by the Holy Spirit when answers to questions are voiced during the Bible study time and those answers cause you to question the response. Sometimes people say things that you either know are misrepresentations of what the Bible really says or you think they are. When that happens ask other group members to tell what they believe the Bible says and, if necessary, tell the group you'll do some research and get back to them next week.
· When a group member asks a question concerning a real life situation have group members search Scripture for the answer. With the number of study Bibles in the room this will be easier than you think. And, if your group is made up of people studying the Bible daily and privately, the historical account of a bible character and how God responded or how the biblical character responded in the situation may answer the question.
· Choose curriculum that is biblically-based. Not every Bible study published by a Christian publishing company is biblically based. Sometimes they find some communicator or author with a book title that is selling well and they turn it into a Bible study. For instance, if a Christian publishing company published a study on "The Five Things to Do to Make Your Wife Your Best Friend," they might be able to find some biblical principles that would relate to the topic. But no where in the Bible are we told what five actions will make your wife your best friend. Oftentimes when a study of this nature emerges scripture is misinterpreted and sometimes misused.
Creating an environment of affirmation opens the door to deeper conversation, authenticity, creativity, synergy and a list of other vital forces that drive a healthy small group. Not only that, creating an environment of affirmation will diminish the amount of gossip, negativity, and intense conflict a group experiences. It's not difficult to create an environment of affirmation but it does demand a leader be proactive and never misses an opportunity to affirm. Ken Blanchard, the great leadership guru once described how to become an affirming person and create an environment of affirmation. He said, "Catch people doing something right then tell them." That's all there is to it.

A few tips:

· Be an affirmer before, during, after, and between meetings.
· Notice the little achievements and voice words of congratulations to the right people at the right time. When is that… anytime, anywhere.
· Take note of accomplishments at work, home, on the ballfield, golf course, etc… and verbalize "at-a-boys" whenever possible.
· Never use moments of affirmation to teach. Don't use the word "but" to transition to evaluation. For instance, never say something like, "I really liked how you led the Bible study tonight but if you'd told them what Jesus said in chapter 15 that would've made it even better." Remember this… The word but after a word of affirmation erases everything that was said prior to the word but being voiced.
· Email, twitter, and, text message words of affirmation. This allows the person receiving them to look back at them again and again.
The small group meeting is the one time a week your entire group comes together. You can have the best Bible study planned, the most delicious meal ever prepared, have prayed more than you've ever prayed, and connected with group members between meetings more than ever, but if the environment of the room isn't right, your meeting may still be much less than life-changing. To create the right environment…

· As each group member arrives greet them with appropriate touch (handshake or hug), and make eye contact while welcoming them and telling them that you're glad they are there.
· If possible, have Christian elevator music playing softly (at decibel levels that allow people to have conversation without raising their voices) as group members arrive. Praise songs that you sing at your church would be perfect as they will subconsciously evoke positive memories.
· If you're cooking something that smells wonderful, when possible, wait and cook it close to meeting time so that the aroma is still in the house.
· If anyone in your group has a problem with your pets put them away somewhere so that no one is intimidated by them and/or allergies aren't triggered.
· Set the room temperature at about 68 degrees. You'll think it's cold as will the first arrivers but as the group fills a room the temperature should get at "just about right."
· Ask group members to turn off cell phones unless they need for their kids to be able to call them or there is a possible emergency. Cell phones are the great interrupters of the work of the Holy Spirit during group meetings.
· Be certain the lighting is bright enough. Everyone should be able to read without struggling to see.
· Make sure seating is such that every attendee can look in the eyes of every other attendee.