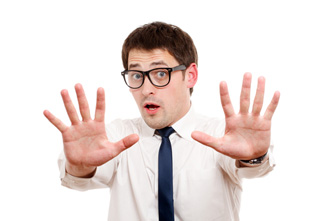 I think I just created a term. Small Groupophobia is when someone is frightened of a small group and it keeps them from joining one. There are six things you can do to help people overcome this debilitating fear.
1. Have someone who once suffered from Small Groupophobia who joined a group and had a good experience give their testimony in weekend worship services. A video testimony will be just as effective or more effective and you can edit it.
2. Have sign-ups for groups at a kiosk in the church lobby. Have someone there who can answer the questions people who are hesitant to sign up for a group may need answered.
3. Remind hesitant group members they are going to be able to climb into the conversation when they feel comfortable doing so, and they won't be forced into it before they choose to.
4. Remind people often they don't have to have a depth of biblical knowledge to be involved in a group.
5. Let people know they will not have to read aloud or pray aloud until they are ready to do so.
6. Ask people what obstacles would need to be removed before they would feel confident enough to join a group. Find a group leader for them who will remove all of those obstacles, if possible.