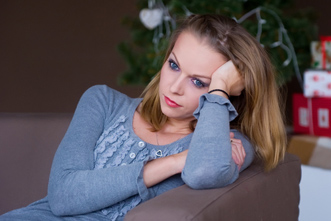 We anticipate that our small group leaders will be pastors/shepherds for the small congregation that meets in their home. As is true of anyone who shepherds others, they are expected to meet the emotional needs of those they lead which, during the holiday season, can be especially perplexing.
My first few years in ministry, I remember being blindsided with counseling conversations during the Christmas season. This amazed me as I had anticipated everyone would be so busy celebrating that negativity would be off the table. I hadn't considered the following…
1. Many exes are dealing with the anger and disappointment of a spouse who has divorced them since the prior Christmas.
2. Many spouses are alone for the first time due to the death of a husband or wife.
3. Many people work in retail and their lives are more busy than ever during the Christmas season. They feel guilty that they cannot spend more time with their family due to their work schedule.
4. Many households are financially strapped and unable to give their children what they long to give them and what they believe their children deserve.
5. Many people are reminded that they are estranged from their parents and/or siblings and struggle with the guilt of unforgiveness.
6. Many people long to be with their extended family but they don't have the resources to travel across the country to be with them.
7. Many people have lost those they love due to death. These people struggle during the Christmas season as they are without those who are so dear to them.
I would suggest that you send this list to your small group leaders. Suggest that they quickly run through the list of group members in their group and determine who might be struggling during this Christmas season. This will allow the group leader to pray for those group members who may be struggling. This will also allow the small group leader to mentally prepare himself if a small group member who fits in one of these categories seeks counsel from them.