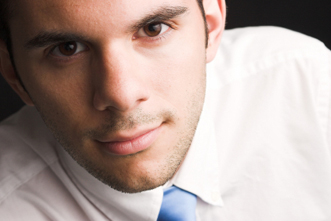 For leadership development to be consistent it must be a discipline you integrate into your weekly routine. Identifying specific leadership development techniques will help you improve your consistency.
Over the years I've poured into dozens of young leaders. I've tried many techniques but here are three I've discovered have high impact every time.
1 – Take someone with you.
One of the greatest things you can do for a young leader is broaden their exposure to great people and places.
When you go to an inspirational conference, a cutting edge church, or meet with a seasoned leader, take someone with you. Being around these great people and places will expand a young leaders vision and their perspective on leadership.
2 – Delegate for development.
Don't delegate just to offload work from your plate. Delegate with intentionality. Consider how the task can be used as a developmental opportunity for someone on your team.
What seems boring or menial to you may be a growth opportunity for someone else. What can you give away this week? For what developmental purpose?
Do you have to lead that meeting or can you ask someone else to step up? Do you have to lead that devotion or can you give the opportunity to a young staff member? Do you have to lead the upcoming project or can you turn over the leadership and authority to a team member?
Delegating these types of leadership roles can give others on your team experience and confidence they need for their own development.
3 – Debrief Often
Experience is a great teacher when you take time to evaluate it. Each week you and your team are a part of meetings, services and events. Why not take a little extra time, debrief the experience and see what you can learn together? Here are a few questions to get you started:
What can we learn from what we did well?
What strengths were exhibited by our team or by individuals on the team?
If we could do it all over again what would we do different? Why?
How can we improve our teamwork?
How could we improve our systems?
How could we improve our communication?
Now take a look at your week and see how you might integrate one or more of these techniques.
What are some no-fail development techniques that have worked for you?