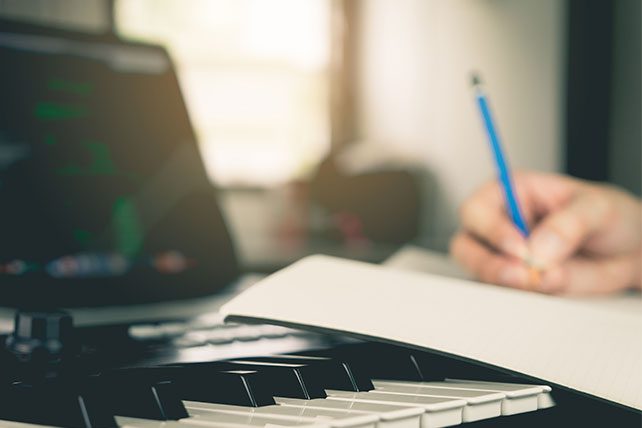 Worship writing that is for our community or communities is a pastoral act (mind and heart); not just an intellectual act (mind) or just a creative act (heart). Thinking hearts and feeling minds are our goal. Now, there are two halves of the Gospel sentence.
Sacred Songwriting: The Two Halves of the Gospel Sentence
Half #1 – A Gospel That Begins in Genesis
In the beginning, humankind was created in God's image. We are glorious, magnificent beings, born in the love of God and the flower and crown of all creation. We can do magnificent creative work, and flourish because Love is our center. To become fully human is to become the image bearers of God, with joy and impact, in all spheres of human society (The Origin and Purpose of Humankind).
Half #2 – A Gospel That Centers on Salvation
Human beings sinned, and therefore have become distortions of God's image. For this reason, we are sinners, and are in need of mercy. God's wrath, that could have been directed to us for our rebellion, is turned away because of Christ. Christ's death on the cross worked salvation for us (The Fall and Salvation of Humankind).
The Full Gospel Sentencer: Kingdom Theology Powered By The Resurrection & New Creation
Jesus rose from the dead. The Genesis mandate is restored to human beings to be the "lead worshippers" of creation, carrying salvation's story, justice, hope, and healing into the hearts of every person – as well as into the worlds of the arts, politics, education, family, and media. Kingdom people are used by God to bring healing to people's hearts (ministry time), and to national systems (South Africa).