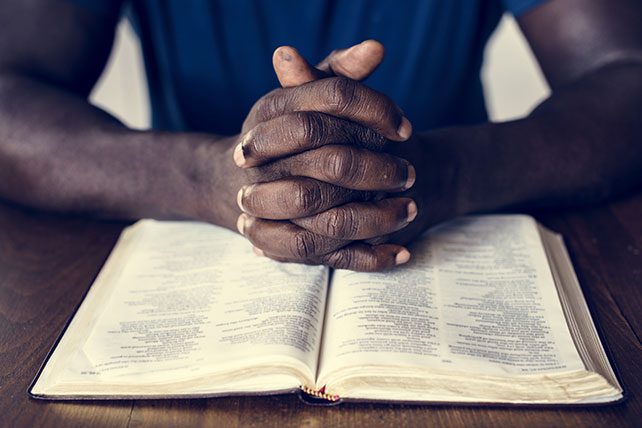 May Christ's love delight your spirit today. Praying the Scriptures, and learning to hide them in our hearts so they re-emerge in times of need for decades to come, is a habit every worshipper needs. I've learned that we must have a few things in place for a 7 day period.
Praying the Scriptures
For Praying the scriptures you'll need:
An accessible version of an encouraging passage
A time we repetitively do something else (like brushing our teeth)
A way to keep the passage in front of us throughout the day
I created the following as an example, with a special PDF (below) to help.
Here are the 3 steps I would use to pray a passage for a week.
1. I discerned a good passage for me to pray for the week would be Ephesians 3:17-19. How high and how wide…. Yes.
2. I re-wrote the passage to be a morning prayer for praying at my bathroom mirror while brushing my pearly whites. (Or you can just use the passage itself.)
3. Third, created a physical version of the prayer that can be printed in color (p. 1) or black and white (p. 2), and taped it to my bathroom mirror.
I will also print a copy for my car, desk, and refrigerator. Over the next 7 days I will pray this each morning, and when I'm in my car or at my desk, I will pray it out loud and as often as it comes to mind.
Praying it out loud is very important.
The neuroscience of learning tells us that the more of our senses we involve in learning anything, the more "sticky" it will be. Slowly, I'll naturally begin to memorize it because it is short. I may even journal it over and over to reinforce the prayer (indelible-prayer-journaling, I call it).
The prayed passage will start to hide itself in my heart, and I'll believe its truth more as the week progresses.
I may need it more than I know this week.
DOWNLOAD THE PDF & PRAY FOR 7 DAYS
Try this with me for the next 7 days. Download – Morning Prayer for Your Bathroom Mirror (Eph. 3:17-19) PDF
Follow the steps I noted above. If you journal, consider starting with this passage, and ask the Holy Spirit to expand on it with you. If you do lectio divina, considering using that approach as a way to open your writing.
I'll be praying that the Holy Spirit moves through this passage to make you and I more whole through its message, to dissolve residual shame, to relieve nagging anxiety, and to sweeten the moments with those in your sphere of relationships.
This article on praying the scriptures originally appeared here, and is used by permission.