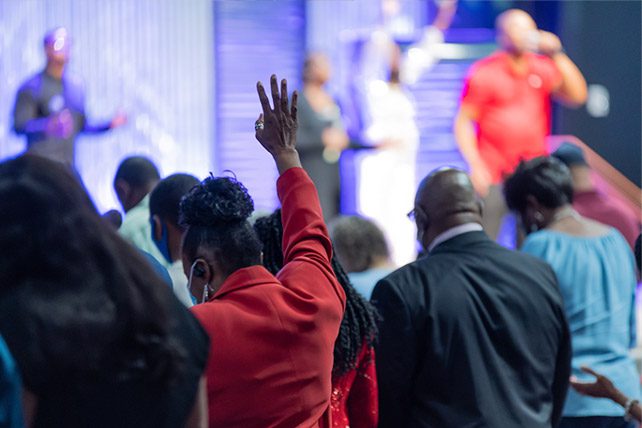 How can we evaluate where our congregation is at as a worshiping community?
Taking the pulse of your church isn't, unfortunately, as simple as counting how many people you are singing with on a Sunday morning!
When we talk about assessing where your congregation is at, we're talking about assessing the spiritual and worship maturity of your community.
That intuitive assessment has everything to do with a few particular elements that worship leaders should always keep their eyes on.
You can ask yourself four questions along the worship journey you are on with your community, each highlighting one important area of growth in your church.
1. Is it a growing family?
2. Is it a connecting community?
3. Is it a missional unit?
4. Is it a disciple's paradise?
Question 1: Is It a Growing Family?
The first question we need to ask is whether or not our congregation is a growing family.
Is there a sense of growing connectivity and mutual friendship in our church? Does that connectivity and mutual friendship run across age, ethnic, and even philosophical lines?
Is there a sense that we are becoming spiritually bigger than we were before, or that are we joyfully expanding our congregation together in many different ways and directions?
Are the relational elements of being in a family bubbling up in your conversations, your messages, and your outreach? Is there laughter?
Is there engagement? Is there unity in diversity? These are the goals, and where your congregation is at as a family is key to where that family is at when it comes to worshiping together in one accord.
Question 2: Is It a Connecting Community?
Once you've established where your relationships are at as a growing family, the next question to consider is how your church is connecting.
Are people linking together in worship? We want our expressions of worship to have a sense of unity about them. Is there a sense that people have gotten beyond individuality into deepening community as we gather together to praise God?
We want to create a community that inspires joy as people find their place in our larger family, and a sense that the community is going somewhere in worship, purpose, and discipleship—together.
Question 3: Is It a Missional Unit?
The third question we need to ask is if our congregation is actually heading somewhere together. Is there a sense that the interior life we share in our worship gatherings is overflowing, blossoming, and flourishing into missional activity in our society around us?
Are we committed to nurturing Christ-like love in action in all spheres of life?