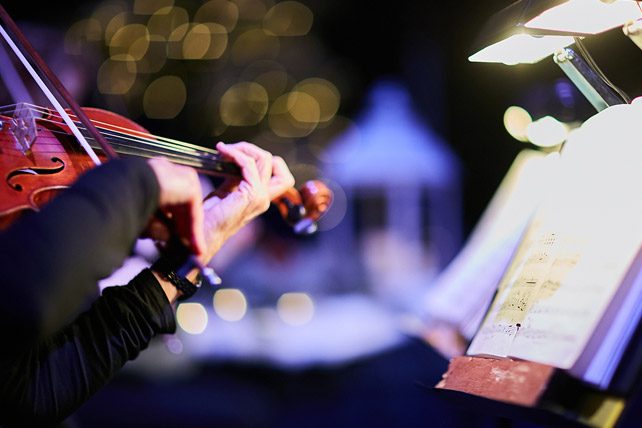 Every year, one of the two most important holidays of the Christian church comes around— Christmas.
It's the celebration of the incarnation, the culmination of the season of Advent, and a time for us to come together to rejoice over the birth of our Lord Jesus Christ.
How do we plan worship sets that are both specific to Christmas, and also incorporate music that is exciting for our church to sing?
In a traditional church, how do we create a Christmas worship environment that reflects both the tradition of which we are a part, and also draws in fresh expressions of sound our church might connect with?
1. Follow Advent into Christmas.
2. Find fresh versions of carols.
3. Mix your set.
4. Weight sets.
5. Tradition is important.
Practice 1: Follow Advent into Christmas
The church year is broken up into seasons, and Advent is the beginning of the Christmas season. Advent is made up of the four Sundays before Christmas Day, and provides a natural "on ramp" into Christmas.
Allowing Advent to be a season of expectation and anticipation is important at this time of year. Hymns like "O Come O Come Emmanuel" were designed to lead us toward Christmas.
"Come Thou Long Expected Jesus" is another great Advent song, built to reflect the longing the Jews had for their Messiah to come, and the longing we have for the Messiah, Jesus, to return once again.
Save the Christmas-big-gun songs, like "Joy To The World," for Christmas Day, and allow your church to linger in the anticipation that is the Advent season.
Practice 2: Find Fresh Versions of Carols That Work for You and Your Congregation
Search through the new music of the season to find version of carols that really work for you, your band, and your community. What do you think will move your congregation?
You may want to create fresh versions of the carols yourself; ones that become known and appreciated uniquely in your church as you apply them year after year.
Add in some extra spice or alter the tempos of the carols a bit, but stay away from altering the melody or drastically changing the rhythm.