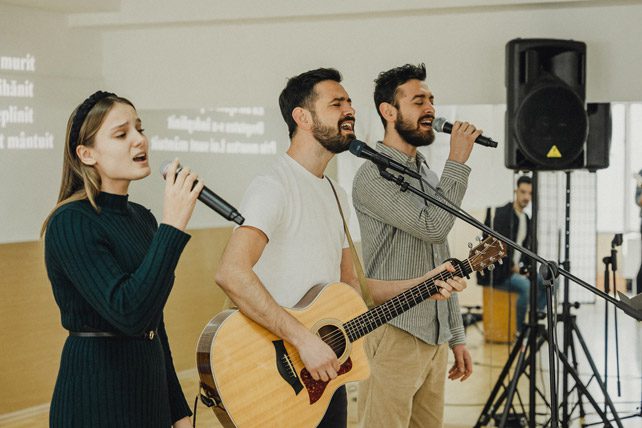 Every three or four months I'll put a little blurb in my church's weekly bulletin in an attempt to let church members know that if they'd like to sing or play an instrument on the worship team, I'm the person to contact. We have enough new worship team members joining, and old members who are waiting for a nudge, that this will usually yield a couple of emails or phone calls.
I've learned that how I word these little advertisements for worship team members is important.
"Advertising" for Worship Team Members
1. If they're too long, no one will read them.
This isn't the place for outlining the values and goals of the worship team. A church website or some other publication might be better suited for a lengthy ministry overview. An advertisement for worship team members in a weekly bulletin doesn't need to be very long.
2. Don't sound desperate

A desperately worded blurb communicates two things to two different groups. First, to your current volunteers, you are not good enough, and second, to your prospective volunteers, I really need you. You don't want your current volunteers to feel undervalued, and you don't want people joining your team thinking that they are a more important member of the body than anyone else. That's not how the body works, according to Paul in 1 Corinthians 12:21-27.