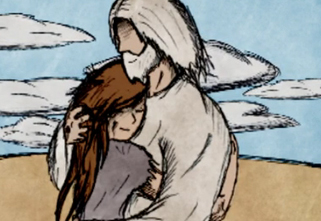 Free Video Download
Download this four-minute animated video about a prodigal child being restored by the love of God.
This video uses the song The Prodigal, by Sovereign Grace Music. From the song:
Mercy's robe, a ring of grace
Such favor undeserved
You sing over me and celebrate
The rebel now Your child.
Resource provided by Chris Powers
Download Instructions: You can view this video for free on Vimeo. To download this video, log into your free Vimeo account, then download the video by using the download link in the right sidebar.