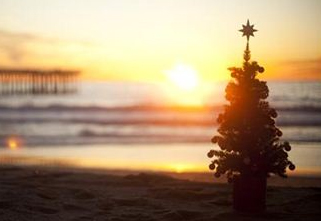 Free Christmas Graphic
Download this high-resolution photograph of a Christmas tree set against a beach background.
Try using this for a Christmas sermon on Christmas surprises or the unexpected ways God works in our lives.
Resource provided by CreationSwap
Download Instructions: To download this resource, click on the blue Download button and then click on the blue Agree button.