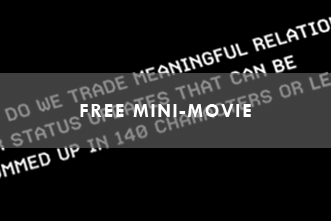 Free Video Download
Download this mini-movie to use in your worship services.
From CreationSwap, "We live in an age where connectivity is at an all-time high … but how connected are we really? Use this video to create tension before a service on belonging or feeling alone."
Resource provided by CreationSwap
Download Instructions: Click on the blue Download button and then click on the blue Agree button to download this resource.