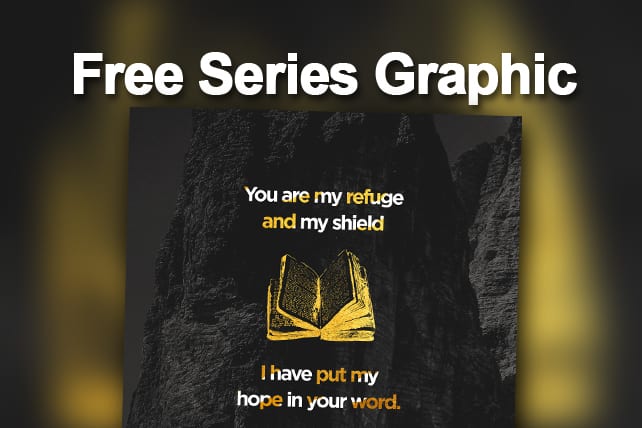 Free Series Graphic
Download this high-resolution graphic to support a sermon series about trusting in the Word of God.
From Open.church, "Use this beautiful custom verse art picture on your Instagram, Facebook, Twitter, and other social media sites. A great asset that gets shared and shared! 

This image is custom made, and has no image licensing restrictions and is free for you to distribute."
Resource provided by Open.Church

Download Instructions: Log into your free Open.church account to download these resources.