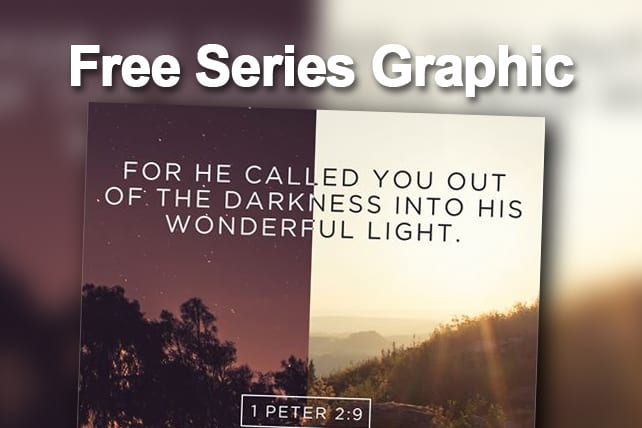 Free Series Graphic
Download this modern graphic quoting 1 Peter 2:9 ("For he called you out of the darkness into his wonderful light'") to use in your church's ministries.
This high-res image is available in JPG format. You can promote this series through your church's social media streams.
Resource provided by CreationSwap

Download Instructions: Follow the on-screen directions to download.