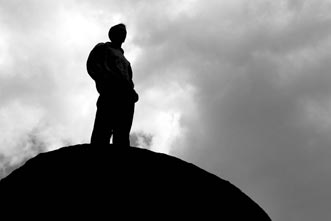 When I survey the current landscape of church technology, I see near-endless possibilities, and I get amped and excited beyond belief.
At the same time, I see factions, denominational divides, egotistical playgrounds, and die-hard dogmatism as it relates to technological execution and practice.
I see liars, cheats, scammers, posers, "social media gurus," and those that could care less. I also see ingenuity, class, innovation, creativity, thought-leaders, and those that deeply care about technology and its impact and affect on the Church and beyond.
And the criticism is equal (and vitriolic) on both ends of the stick…
Where Do You Land?
This is more personality-driven than anything, really, but I continually ask myself if I am being effective and productive with what I'm currently doing and if it's being driven with excellence. It's somewhat of an internal competitive motivation and spirit, perhaps.
But here's one thing that I've learned: You will be hated, and you will be loved. It is a both/and type scenario.
What I've decided, at least internally, is that to survive in the church technology space, you must simply be fearless – take fear away from being hated and fear or anxiety of being loved too much.
Obviously, the former has its merits: The more innovative one's ideas, the more it stretches and challenges current paradigms of thinking, and that simply offends people.
But the latter also has the same qualitative value as well: Being free of man's approval unshackles the bonds of creativity so that the future can become our reality.
So be fearless and trust God for the results, timing, and especially man's opinion.