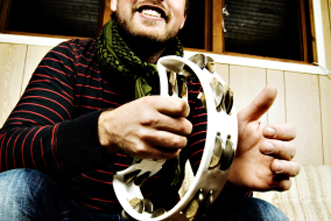 So you finally learned to play the guitar and now you're wondering, "How do I write a truly awful worship song?"
You've come to the right place, my friend. Here are some surefire ways to write a truly horrible worship song.
1. Recycle a Love Song.
Write a song for your girlfriend. When she breaks up with you, convert it into a worship song. Be sure to change all uses of "girl" or "baby."
2. Use Time-Tested Rhymes.
Make sure you rhyme "love" and "above" at least twice.
The song becomes doubly awful if you can also incorporate the word "dove." Example: "You sent your love from above, makes my heart feel like a pure white dove." You get the point.
3. Be Vague About Your Theology.
Make sure to avoid any theology at all costs.
Don't talk about atonement, wrath or any other biblical concepts. You want your song to be all about feeling. Don't let the mind get in the way.
Repeat after me: "Worship is a warm feeling, sort of like heartburn, only better."
4. Make the Song All About You.
The main point of your song should be your experiences and how God makes you feel.
Don't bother with objective truth about God. I would suggest you use the words "I" or "me" at least 12-15 times.
For example: "I feel like singing, yes, I feel like spinning, because You make me feel so good inside. Like it's my birthday, but more awesome."