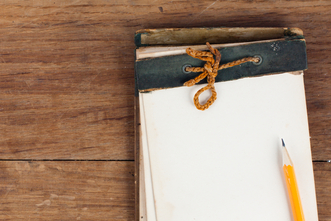 One of the keys to effective leadership is clear communication. If your team doesn't understand where you're going and what's expected of them, it will be hard for them to take the journey with you. That is why it is critical for you to write down your vision, mission and values and revisit them with your team on a regular basis.
What is a Vision?
I define vision as a God-given picture of what God wants to do through your ministry by the work of His Spirit. It is NOT all the things you hope to do with unlimited funds and complete freedom. Vision begins with a revelation from God that is received through prayer.
To give you an example, the vision of the worship ministry at Worship Life Calvary Chapel San Clemente is "to encounter God by seeking and responding to who God is as revealed in scripture and what He is doing in our community of faith. To equip leaders and worshipers by providing quality resources and training. To empower the church by training and releasing ministers."
What is a Mission?
A mission is the specific goals by which your ministry is measured. It should be easy to remember and easy to communicate in 30 seconds or less. Everything that is attempted or accomplished should be viewed through the lens of the mission.
The mission of Worship Life Calvary Chapel San Clemente is "to Know God through His Word, Love God through our worship and to Reflect God through our witness."
What are Values?
Values are the core traits that define who you are as a ministry team and what you are looking for in a worship experience. In our case we have two sets of values.
We have a set of values that define what we're looking for in worship team members. These values include Holiness, Humility, Excellence, Discipleship, Community, Creativity and Kindness.
We have a second set of values that define what we're looking for in a worship experience. These values include Expectant, Responsive, Sacrificially Serve, Excellent and Humble. Although these values stand alone, because our mission is to know God through His Word we make sure that each of our values are tied to a scriptural reference.
Two key components to any vision is a clear understanding of levels of commitment and expectations for behavior. We include in our audition packets a four-page document that outlines the commitment we're asking each team member to make. This document includes the process for getting involved, the length of the commitment we're asking them to make, when they need to be available, required meetings, personal development and how communication will happen. We even run through a number of "what if" scenarios.
The second document we include is called Platform Ministry Guidelines. This document focuses on behavior. It addresses Biblical expectations for living a holy life, agreeing with our statement of faith, a commitment to Jesus, guidelines for male and female interactions and the general awareness that our lives come into the public eye when we step on a platform in a church. We ask all team members to agree with the guidelines by signing them. There are two reasons for having a signed agreement. One, it gives you an open door to deal with issues should they come up. Two, it protects the ministry from controversial situations by establishing a standard of conduct.
By writing your vision down and presenting it on a regular basis, it insures that everyone on your team is on the same page. It also helps potential team members to make the decision to support the vision God has given you.
If you're interested, I would be happen to send a pdf of the packet we use in the worship ministry at Worship Life. Simply email Holland@worshiplifecalvary.org.
Holland Davis is a veteran worship leader, popular conference speaker, composer of the award winning song "Let It Rise" and the author of a new book on worship entitled "Let It Rise: A Manual For Worship." He is the Senior Pastor of Worship Life Calvary Chapel in San Clemente. If you have any questions or comments, please email me at Holland@hollanddavis.com or follow me on twitter @hollanddavis