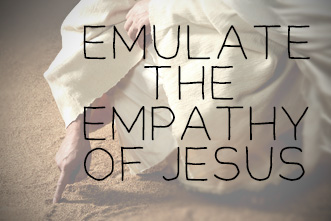 Do you ever have those moments when simple things in life teach you something much more profound? Do you ever have moments when you realize that your eyes were enlightened, your heart softened, and your understanding increased?
In our church we call those moments in time "Kairos" moments.
I had a simple, yet inspiring, kairos moment a few weeks ago. I'd like to share it with you as I believe it will possibly be a kairos moment for you!
As I blogged about a few weeks ago, our church had a big worship night. Our "Night of Worship" events happen three to four times per year at SSCC and require an immense amount of effort, planning and rehearsing. We spent over 10 hours rehearsing that week alone. The services are typically around 1 1/2 hours long and have as many as 12 or more songs and additional creative elements that weave the service together.
I picked a few songs that would include brass and recruited some horn players. I arranged the songs and composed the trumpet parts and felt a big excitement for this special addition to our band. Then Allan, my first trumpet player, reached out to me before our first rehearsal to notify me he'd come down with the flu. He wasn't going to make it and, ultimately, never made it that week at all.
On Friday morning before the Sunday service I got a call from Beth, a singer who was returning to the worship team after many years off. Beth is an amazing singer and I'd found a song that would potentially be the "high water mark" of our night and she was the featured soloist. Beth's voice was low and weak as she explained to me that she'd come down with a severe case of bronchitis.
I began to see all of my planning and ideas unravel in my mind. I felt the tension of the moment rise up in me as I comforted her and said we'd be fine.
Then, in a matter of seconds, all of my worry and stress about the weekend was washed away with a surging flood of empathy.
Empathy. Something I'm not really well-known for. Something I don't usually relate to.
But I was experiencing it in grand proportion. I was filled with empathy for Allan and Beth. Why?
The first two weeks of January were some of the hardest I've encountered in years. I had a horrible case of the flu which resulted in a sinus infection, ear infection, and a severe case of bronchitis with a cough that lasted nearly three weeks.
I knew EXACTLY how both Allan and Beth felt. I wouldn't wish this on anyone.
As I basked in this rare (and hopefully less rare in the future) moment of empathy the Holy Spirit reminded me of this verse:
For we do not have a high priest who is unable to sympathize with our weaknesses, but one who in every respect has been tempted as we are, yet was without sin. (Hebrews 4:15)
As this empathy flooded my soul I had my kairos. Jesus Christ is completely empathetic towards our sufferings.
The empathy that I felt was comforting when I compared it to what Jesus feels towards me …
Every time I'm tempted.
Every time I cave in and fail.
Every time I'm hurt by words or rejection.
Every time I'm frustrated or lose my temper.
Every time I'm sick in my body or soul.
Every time I doubt or lose faith.
He understands. He isn't frustrated with me. He isn't angry with me. He understands. And He's cheering for me. He's on my side.
Guess what? He's on your side too.
Thoughts?