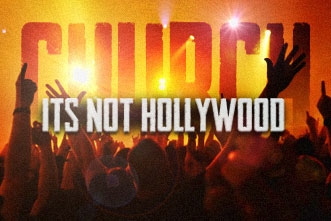 The Bible uses over 80 beautiful and life-giving metaphors to describe the church.
Here are just five. As we integrate these Gospel-identities into our lives by faith and the Holy Spirit's power, deep, seismic shifts will take place in our souls.
1. The church is called the "Bride of Christ."
(2 Corinthians 11:2; Ephesians 5:32)
This identity points to the Gospel-reality of the intimacy that God the Papa longs to have with His beloved people. God the Father pursues us and wins our hearts with love, as displayed through Jesus on the cross.
2. The church is the "Body of Christ."
This identity points to the Gospel-reality that Jesus' mission and ministry are continued on through His people. Every member of the Body of Christ is needed and has a role to play. As each member grows and matures, the church is built up in love (Ephesians 4:11-16).
3. The church is a "Royal Priesthood," a "Holy Temple" and a "Spiritual House."
(1 Peter 2:9; Ephesians 2:20-22; 1 Peter 2:4-8)
This identity points to the Gospel-reality that we collectively exist to worship Jesus in all of life. In the first-century Jewish context, the Temple is where heaven and earth would meet. Now heaven and earth meet in God's people, individually and collectively.
4. The church is a "Family."
This identity points to the Gospel-reality that we are the precious, beloved children of the most-high God. We are brothers and sisters with the same divine DNA pulsating in our veins (2 Peter 1:4).
5. The church is a "Holy Nation."
The word nation is the ethnos. It means ethnic groups. Before Jesus arrived on earth, there were two peoples groups: Jews and Gentiles (everyone else). After Jesus' resurrection and ascension, a new group of humans populated the earth, a multi-ethnic, blood-bought, blood-covered people called the church.
The church is more than a super-cool, Hollywood-produced worship experience on the weekend.
To explore this topic more, check out my new book Limitless Life: You Are More Than Your Past When God Holds Your Future.