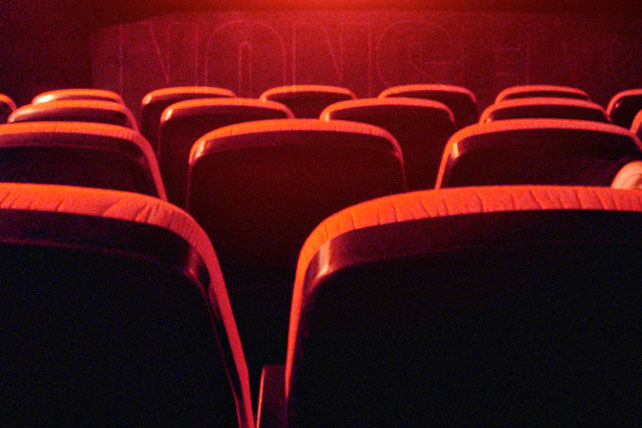 I'm a sucker for cult TV shows—y'know, the ones constantly living on the bubble, that no matter how great they are can't seem to find an audience, either because of network interference or … well, network interference is probably the majority of the reason.
Chuck was one of those shows that took Emily and me by surprise when we discovered it on DVD. But years before that, we found a show called Firefly. The brainchild of Joss Whedon, this show was set in the far-off future mashing up Star Wars, westerns and a touch of Star Trek, with one of the central conceits being, "What if the Federation were the bad guys?"
Not surprisingly, the show didn't last long on TV, but eventually developed such a rabid fanbase that a movie was released in 2005, Serenity. Last night, Emily and I were watching the movie on Netflix, and I was surprised at how well it holds up in terms of its aesthetic and overall storytelling … but there's this one scene that absolutely ruins the movie for me.
At a pivotal moment in the film, the lead character, Mal (played by the perpetually-smarmy Nathan Fillion) is with Shepherd Book, a Christian(ish) preacher, who is moments away from death due to the machinations of the film's villain, The Operative—a devout believer in "a better world, a world without sin." And so, Book, with his final breath, tells Mal, "I don't care what you believe—just believe."1
This is the key to defeating The Operative.
It's intense. It's dramatic. And it's complete nonsense.
But, of course, you likely already know that.
The problem, obviously, is not with the idea of belief, but it's what are we being asked to believe in. This is the common problem we see in so many movies and TV shows, including those where an apparently "Christian" preacher appears. Either he's a proxy for a belief in morality as the key to happiness, or the spread of "murican values," or he's some sort of pathetic Oprah-in-disguise-wannabe-hippie.2
We're told to look to ourselves, to listen to our hearts, to follow our instincts. We are constantly encouraged to look inward, but fail to realize that it's looking inward that's the cause of so many of our problems. As Rob Gordon famously said, "I've been listening to my gut since I was 14 years old, and frankly speaking, I've come to the conclusion that my guts have [expletive] for brains."
This is why "just believe" or believing in belief or listening to our hearts and all the other nonsense we hear is just that—nonsense. And secretly, I think we all know it. We've seen it not work time and again, but we keep running back to it, hoping that this time it might be different.
This vain hope isn't what the Bible calls us to. This false belief isn't what Christianity is rooted in. We don't belief in believe, as though that were somehow possible. We don't believe in being good, despite what some preachers might tell you. We don't believe in listening to our hearts, because we know how prone to wander they are. Instead, we believe in something sure and trustworthy.
We believe that God created all that is. We believe God is so far above us and yet so intimately near us. We believe in the promises of God and we believe He keeps His Word. We believe Christ truly rescues us from our sin through His death and resurrection. We believe that a day is coming when God will transform this world into a new and better one, one free from sin and death forevermore. And we believe this really does change everything in a person's life.
That's what Christians believe in. That's what everyone needs to believe in.
But we don't believe in belief, and neither should you. That's just a road to nowhere.