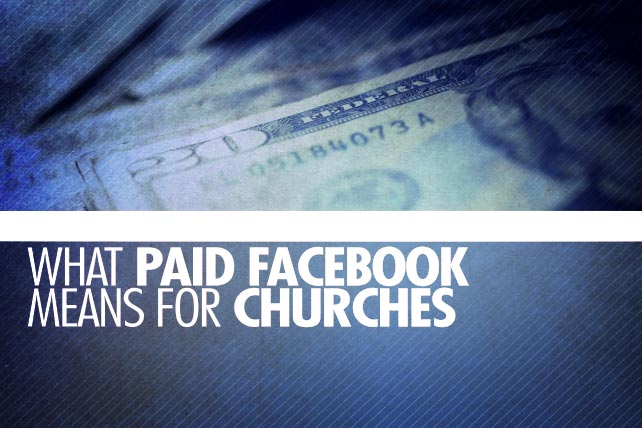 It's time to change the way you think about Facebook. Facebook is a paid service. Facebook without payment is like a trial version with 15 percent functionality. I know this is frustrating, I know it used to work well for free, but now it doesn't. Facebook broke groups—maybe it's part of going public, but standard posts only show up in 15 percent of your followers' newsfeeds.
So, how do you reach the additional 85 percent of people who want to hear from you? You've got to pay the man, and in this case, the man is Mark Zuckerberg. But what's the most effective way to get the reach you want? Here's where to put money and where not to waste your dollars.
One of the ways Facebook decides what to place into the newsfeeds is by showing a post to a few people and seeing how they like it. So, for example, I post something, and Facebook will show it to a handful of fans. If they like, comment or share it, Facebook thinks it's quality content and shares it with more fans. But if the post gets a cool reception, Facebook will let it die on the vine.
Keeping this in mind, here's how to, and how not to, make the most of your ad dollars.
The Good—Boosted Posts
I spend the majority of my Facebook dollars on boosting posts. While I post something every day, I pick one or two special posts a week and throw $5–$10 at it. This will dramatically increase reach to the amount fans and friends of fans. The boosted posts get more interaction, more sharing and often snowball, bringing more people to our page and other posts.
The Bad—Buying Likes
Where we don't spend any money is buying additional likes. Sure, it's tempting to add a load of likes and see the growth of your social media efforts, but ultimately it just hurts your efforts. There are outside services, "Get so many likes for X dollars," which are likened to "like farms" in the third world and are banned by Facebook, but even Facebook's own "optimize ad for new likes" feature brings in low-quality likes. What do I mean by "low quality"? People who don't interact with your page, people who don't have any real interest in your church, people who basically "like it and leave it." These lurkers will like your page, but then when they are shown something to gauge interest in a specific post, there's no interaction. So ultimately, more likes—if they're not the right likes – will hurt you.
The Ugly—Facebook Ads
The other place I use paid Facebook content is on their ads because of the incredible targetability. You really don't get a sense of how much Facebook knows about its users until you start working with targeted ads. We put together targeted ad campaigns for special events and concerts.
Here's a real-world example: Last month our church hosted a movie screening of Beyond Sight: The Derek Rabelo Story (http://beyondsightmovie.com), a movie about a blind surfer who dreams of surfing Pipeline in Hawaii. We targeted Facebook ads toward people who like movies within a five-mile radius, people who like surfing within a 10-mile radius, and people who had shown a connection with blindness or visual impairment within a 25-mile radius. The screening was a big hit, and we drew audience from all three segments.
Facebook ads are tailor made for searching out niche markets and promoting special events. Get specific and find people worth looking for.
So, where have you found success with Facebook? Do you spend ad dollars there, or just let it go on auto pilot? How's it working for you?