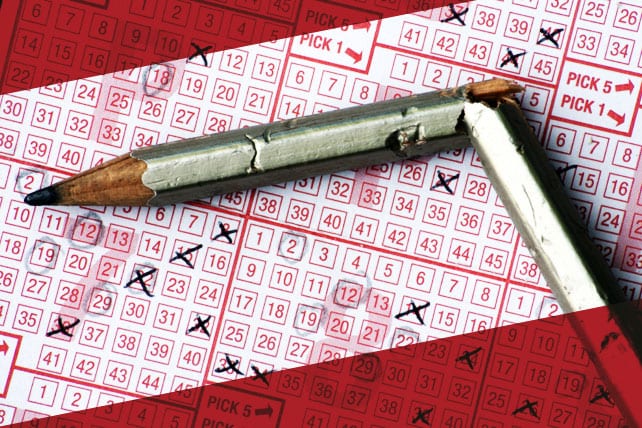 While many people may believe the statement "money can't buy happiness," nearly everyone would like to put that theory to test! People will almost always believe wholeheartedly that they would become immensely happy if only they had more money.
As I write this, 130,000 Powerball tickets are being sold each minute. And though they know their chances of winning are remote, gamblers stake their hopes on them. Yet the track record of happiness for lottery winners is shocking.
After a group of co-workers won $450 million in 2013, Willie Seeley took the microphone at a press conference. Beaming, he said, "We are very happy, happy, happy." He and his wife appeared on NBC's TODAY show, where he said he was going to fish, hunt and do as he pleased.
When I saw the video six months after it happened, I thought, "I wonder how long that lasted?" I'd read too many stories to believe the happiness would hold.
After only two months, Willie and his wife were already full of regrets. He said, "There are days I wish we were back to just getting paid every two weeks. You have to change your whole way of life, but we didn't want to change the way we lived."
His wife Donna called their winnings "the curse." Feeling sorry for the new winner of a $400 million lottery, Willie said, "He doesn't understand. … The drama is nonstop."
I realize people's experiences differ. But it is fair to say that over the long haul, people's personal happiness is rarely raised by winning the lottery:
Charles Riddle won a big early lottery in 1975. After getting divorced quickly and facing several lawsuits, he was arrested for selling cocaine.
William "Bud" Post won $16.2 million in 1988. He was sued by a former girlfriend who wanted the money, and his brother hired a hit man, hoping to murder him and inherit it. He was $1 million in debt in a year and later went to jail for shooting a gun over a bill collector's head. Post called winning the money a "nightmare." He died in 2006 after declaring bankruptcy.
Jeffrey Dampier won $20 million in 1996. Dampier bought homes for relatives. Several years later, a sister-in-law and her boyfriend kidnapped and murdered him for the money.
John McGuiness won £10 million in 1997. He bought luxury cars and went on vacations, then lost all his money, went back to work and applied for subsidized housing. McGuiness commented, "I just want my life to get back to the way it was before."