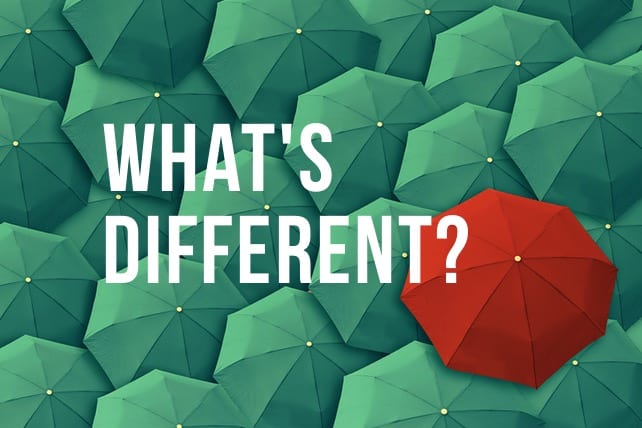 Unique? What are our distinctives? From the outside, many of our modern churches don't look too different than the nightclub down the street. What sets us apart?
It can't be our musical quality. The world has plenty of that.
It can't be our production. The world has plenty of that.
It can't be how much fun we have. The world has more than enough of that.
That's not to say quality, production and fun are wrong or unimportant. But it's not enough to justify church. If all we're doing is entertaining people with amazing music, flashy production and good times, we're not fulfilling our mission as the church. That's the hard truth.
The argument has been made that the church should be the most creative place on the planet. On one hand, I agree with this. We as Christians should have a massive imagination because of the God we serve. He is beyond glorious. But at the same time, it's not enough.
Is there a way to combine crazy creativity and yet still maintain who we are as the gathered church? An important question to answer.
I was recently having a conversation with someone about using secular songs in church. The church he was talking about literally used a secular song in worship. I know of plenty others that do so as an opener or means of illustrating the message. I don't have a problem with this, per se, but I think we need to be careful.
It begs for a deeper question:
Why do we do church? We don't need a lower quality version of what the world offers. Sinners who are coming to church aren't coming because of the cool music, production or to hear music they hear on the radio. They were either dragged to church by a family member, or they are in desperate need of change. They have a vague sense that they "need God" in their lives.
The Power of Habits
Let's get real. Humans are shaped by habits. Aristotle told us, "We are what we repeatedly do." Our lives aren't defined by the big moments. They are defined by small decisions we make every day.
If you think about it, corporate worship is a habit. It's something we do week in and week out. It's a routine. And routines shape how we think, what we do, who we are. If that doesn't strike some holy fear in your worship set planning, I don't know what will. It is a huge responsibility.
As worship teams, we are helping shape people's lives. We are providing them context to see their true identity. We are helping people find their place in the story God is writing. So everything we do is intentional. I appreciate the bold, blunt way Mike Cosper puts it in his book Rhythms of Grace:
"A church that gathers each week with cold seriousness, lofty architecture, dense language and grumpy upper-middle-class white people is making a statement about the kingdom. Those who congregate there weekly are being formed into a kind of community. Likewise, a church with smoke, lights, rock-star worship leaders and celebrity pastors is forming a particular kind of community. How we gather shapes who we are and what we believe, both explicitly (through the actual content of the songs, prayers and sermons) and implicitly (through the culture ethos and personas)."
We can't just have church. We can't just entertain God's people. We can't just create a safe, social alternative to the bar down the street. We need to craft services and experiences that hit the target of who we are as the people of God.