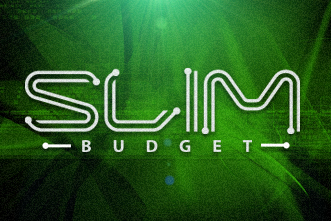 If a church's communications are currently limited to a weekly bulletin and monthly newsletter, what advice would you give for maximizing the impact of the media they can currently afford?
A small budget is NOT a hurdle to progress. It does NOT prevent you from wowing your guests, and it does NOT restrict you from adding value. Whether you have a church of ten or a church of 10,000, there are things you can do right now to improve your church communications with no money.
Coach people to stop thinking brochures and start thinking about objectives and customer service.
Create a simple style guide so things are cohesive.
Identify your specific audience. (You need to know who you're talking to before you know how to say it!)
Implement an official proofing team and process. Have a group of volunteers review everything for accuracy and context before it's printed or distributed.
Ramp up social media.
One of the biggest things is to develop an overall strategy. Determine what gets communicated, in what priority, using what vehicles. In other words, not every bit of news for each ministry is appropriate for all church consumption. (Yep. I just said that.) Every ministry is important, but you can't say everything at once. Announcements from the platform should be used to reinforce and promote core values and macro steps (80/20), not individual events or teams (20/80). For example, announce a major volunteer opportunity or urging people to join small groups and classes but not the men's hunting trip or the scrapbooking retreat.
Then, reinforce everywhere (from the platform, the bulletin, mailings, etc.) the one place where people can find everything. For us, it's our Web site. For you, it might be an information counter or the weekly newsletter. Whatever you choose, stick with that one place and drive everyone back to it. When you talk about big, all-church steps like volunteering, joining a group, etc., that one place is where people can find the specific opportunities that appeal to them with all the details—dates, times, directions, registration, etc.
(Excerpt from Ministry Matters Interview | 2 in series of 6)