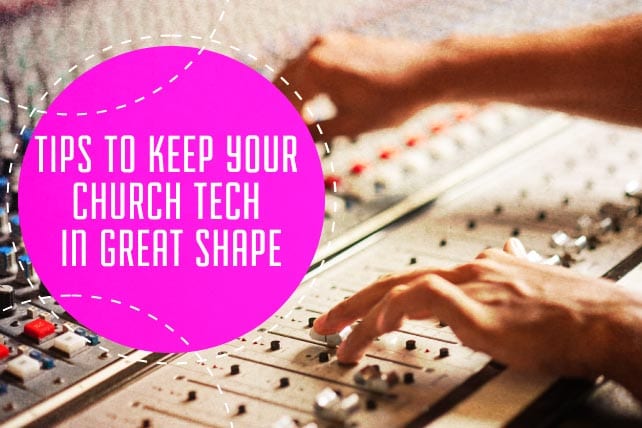 One of the oft forgotten realities of using technical equipment is that it will break, fail or otherwise develop issues and will need to be repaired.
The question is, what are your next steps?
Here's what I recommend:
Check Your Warranty
First, you will want to find out if the equipment is still under any kind of warranty. These warranties can save you a lot of money, but it's important to read through the warranty thoroughly so you understand what it covers and what it doesn't.
Check the Manufacturer's Website
If you are out of warranty, the next best thing is to log onto the manufacturer's website and look for their process for servicing their equipment. Most manufacturers will have "service centers" located strategically around the country to help keep shipping costs down. A typical scenario is that you will be responsible for shipping the equipment to the service center where they will repair it or replace it and they will cover the costs of shipping it back to you.
3 Questions You Need to Ask
This brings up three questions you will want to get answers to:
How long will they take to repair/replace the equipment?
Where will you find an alternate piece of equipment to keep your system operating during that time?
What are the criteria the manufacturer uses when evaluating whether to repair or replace your equipment?
There are some manufacturers that will charge you for the repair, but they will most often contact you prior to making any repairs to give you a price quote so you can make the decision. It may be cheaper to buy a new unit rather than repair the broken one.
Keep the Box
It's important that you keep as many of the original boxes as possible so you can ship the equipment in the original boxes, which most manufacturers would prefer you to do. Of course, this is within reason; you don't need to keep boxes for lower cost items, but I would find a place to break down and store the boxes for video cameras, tripods, audio mixers, lighting fixtures, projectors, etc. It's not critically important, but it does make finding a correctly sized box easier.
Find a Loaner
I mentioned above that you will need to know where to find an alternate piece of equipment to temporarily replace your missing equipment; this means finding that resource or resources now rather than later. It's a lot easier to have someone you can call up and know rather than trying to establish that relationship while under the stress of a hard deadline. This also allows you ample time to go in and get familiar with the equipment ahead of time so you're not stuck trying to learn a new interface on the day of your worship service.
Conclusion
Finally, it's important that both you and your church leadership understand that technical systems are not a one-time investment; they will need to set some money aside each year to prepare for those eventualities of equipment breaking down and needing replacement or repair. Setting aside a little bit every month will off-set the larger expenditures that the repair/replacement process produces. By and large, repair costs much less than replacement, but once in a while the replacement will meet more of your current and future needs than the broken unit.
Bottom line: Ask questions now so you know what to expect and you can expedite the process by knowing what your next steps are and being prepared to deal with it by having a plan. And write it down, communicate it to your team and your leadership. Chances are that your leadership will be impressed by your forethought and planning!