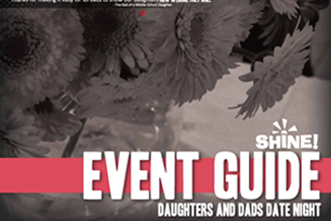 Free Event Kit Download
Download this event kit to help host your own Daughters & Dads Date Night.
Visit the download site for a how-to video and great tips on how to pull off a successful event.
This event kit download includes:
Editable files
Photos
Feedback from dads and daughters
Detailed instructions, and tips on how to do it yourself.
Resource provided by Stuff You Can Use
Download Instructions: To begin your automatic download, click on the grey "Download this free resource" button.