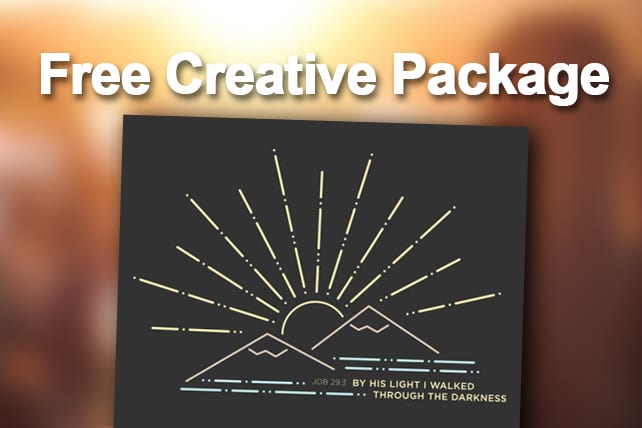 Free Creative Package
Download this creative package for either t-shirt graphics or social media sharing in your youth ministry.
From Open Network, "Based on a verse from Job, this t-shirt design from Life.Church expresses the joy of knowing Christ. He is our light in the darkness. Use the print-ready design as-is or edit it for your own project."
Resource provided by Open Network

Download Instructions: Log into your free Open Network account to download these resources.