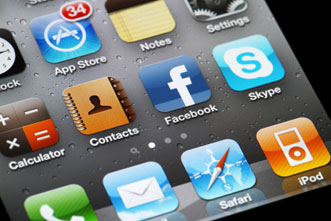 Every day I get multiple hits for one topic – iPhone (or iPad) apps for ministry. So, I believe I will make it a quarterly series, updating you on the new and exciting apps I am using for ministry. If you want to go back and read the previous articles, you can read the original from 2009, one from 2010, or the updated one earlier this year.
These are not just apps I've heard about, or seen; these are apps I use regularly, for ministry. There are no games here, nor time wasters. These are all things that help me do my job more efficiently. The cool thing is that most are free. If it costs, it's really worth it (because I am cheap).
Here are best iOS apps from the past few months…
I am always looking for a better RSS experience. I've found it in Feedler Pro, a free RSS reader app. It renders articles wonderfully, making it very easy to read through them quickly. It also has a number of great sharing options, including importing the whole article in Evernote so I can archive good posts for later.
If you use Springpad (which you should), this app is a must have. Easy to use and just as powerful as the web version. This is great for taking notes, planning events, creating to do lists, shopping lists, packing lists, and more. And, FREE!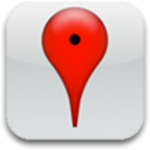 I used this app all the time on my recent mission trip journey. Need a gas station in the middle of Iowa? This will tell you the closest one. Looking for restaurants everyone can agree on? This gives you a list of all in a certain radius. Linked into Google Places, you can search by category or name and see it displayed in a list or a map. Also links you to reviews and directions if need be. Super useful on any long trip (or even close to home).
Personal favorite, because I love Radio U. If you're not a fan of pop Christian music, Radio U is for you. It's a Christian radio station but they don't play any fluff. Its all great music, trending towards the rock side (ok, very trending). Just download and listen, you'll love it and your teens will love it.
Video chat is passe, unless you are 500 miles from your kids and wife and want to see their beautiful faces. It works over 3G pretty solidly too, so if you're not near wifi it'll work. I am sure there are other uses, but that's the one that sold me on this app.
If you're like me, you have taken thousands of pictures and they're just sitting on your computer hard drive never to be seen again. But now they can have new life online by uploading them to Google's Picasa, and then viewing them on the Piconhand app. Its fast and easy. Also, you can upload the pictures you have on your phone to Picasa with no hassle.
Making movies on your phone has never been easier or quicker. Its extremely easy to use, and you can go from shooting video to a finished product in under 10 minutes. I did it earlier this year when our students did a "wash the windows" service project during church. I took pictures, put them to music, and compiled the video and was able to show it by the end of service! Very cool.
This is a fun little app to shoot interesting video. Have you ever seen the AHA "Take on Me" video with the pencil line drawing? Or the insurance commercial with the cartoonized people talking? This app can do those things. Its free and fun and provides something a little different.
Weird name, cool app. It takes panoramic pictures, and does it beautifully. Only a couple times have I had some weird stitching affects, but for the most part its seemless.
The official Twitter app has supplanted Tweetdeck as my twitter app of choice. Much quicker to load and simpler to use. Its not amazing, it just does its job well.
Some apps that have fallen by the wayside: Tweetdeck, Gooey Events, GReaderApp, and Toodledo. Nothing wrong with most of them (Gooey Events has crashed and burned though) but they've been supplanted by superior apps. Such is life!
What apps do you use in ministry? I'd love to hear some good ones in the comments below.