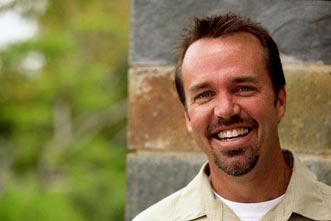 Yesterday I had a great breakfast meeting with a local youth worker! We had a great discussion on the spiritual condition of his youth ministry and how to build on the spiritual momentum that happed at summer camp. It got me thinking… After all the summer fun and experiences, it would be a miss to not build on those memories and pursue opportunities to challenge teenagers toward greater spiritual depth.
Here are 7 ideas to engage in deeper conversation:
1. Stay normal: Deep conversations often begin by talking about normal stuff. Don't jump straight into the deep end and ask them to dress like John the Baptist and memorize the Septuagint. Every conversation doesn't have to be forced toward depth. Good conversations begin as normal conversations.
2. Draw them closer to Jesus: Avoid the temptation to become "the wise leader" who subtlety promotes loyalty to oneself rather than Jesus.
3. Allow the journey to be a journey: A common tendency in discipleship is to assume others will grow quickly (like they did at summer camp). Kids made decisions at camp to follow Jesus, but now that school has kicked in, their spiritual decisions might not be as quick or radical. Slow, incremental progress is expected. Show them grace on the journey.
4. Ask questions: The power of a question is that it puts the ball in the teenager's court and allows him/her space to reflect. Don't answer their questions too quickly, sometimes the best answer can be another question. Strong, definitive answers often mute the stirring in one's heart.
5. Listen, listen, listen: It's a gift of affirmation to a teenager when you pay full attention to them rather than preparing an answer and pretending to listen.
6. Let them finish: Bridle your passion and express a little self-control and you'll see growth.
7. Plant seeds: Sometimes the best conversations happen the week following a good initial conversation. Text the student during the week and write something like, "Been thinking about our conversation. I'm excited about what God is doing in your life. Looking forward to more conversation next week." We're in this for the long-haul…what's another week?
Jesus' conversation with the Samaritan woman shows us that caring conversation, simple questions, and truth can lead to life change.
You have the tools necessary for great conversations. Teenagers are waiting for a caring adult to say something more than, "How you doing?" They're capable of going deeper…so are you.