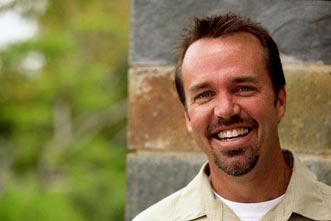 I've been an advocate for the power of small groups for the 30 years I've been involved in youth ministry.
I've written books and taught seminars on the importance of small groups within a healthy ministry. But today, I'm not writing as a ministry veteran, I'm writing as a DAD.

All three of my children (22, 19, 16 years old) have been or are currently connected in a [youth ministry] small group. The thankfulness I feel for the men and women who have invested in their lives is too difficult to articulate. My children are deeper, more committed followers of Jesus because of the investment others have made in their lives. My gratefulness for those incredible volunteers can't be measured!
Here are ten specific rewards that teenagers receive from the ministry of small group leaders:
1. Another significant adult is caring for them and cheering them on.
2. They are encouraged to grow spiritually on their own by someone other than mom/dad.
3. They find support during turbulent times in their life.
4. A caring presence at their sporting events or key activities.
5. Someone who is excited to see them at church.
6. Someone actually notices and misses them when they're not at church or small group.
7. A caring friend leaves them affirming voice messages: "I was just thinking of you and wanted to let you know I think you're the greatest."
8. They can serve as a "neutral adult" who doesn't freak-out over bad grades.
9. They have a "safe" person to talk to.
10. The small group leader becomes a tender, yet truthful voice when they need a little correcting.
If you are a ministry leader in need of a job description to give to your volunteer small group leaders, you might want to edit/adjust/add-to this list!
Pass this list of 10 to those who have said "yes" to the shepherding of teenagers. You don't need to tell them it came from a youth ministry author, veteran pastor, etc.
Instead, tell them you got this list from a thankful dad. A dad who adores his children and feels blessed for people like them who come alongside parents and do something a dad can't do (even a dad with a lot of youth ministry experience).
Question: What do your small group leaders to help them be more effective? Would love to learn from your thoughts here. Also, if you need a great gift to both affirm and train them, consider this $4.99 book.