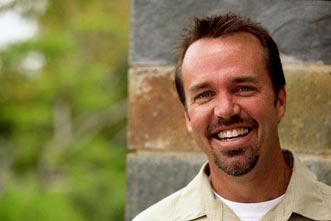 Today, I get the privilege of helping Jim Burns do a radio interview with Kara Powell on her new book, Sticky Faith: Everyday Ideas to Build Lasting Faith in Your Kids.
I'm not done reading her book yet, but the first chapter set the tone that I'm excited to explore. Her research (along with co-author Chap Clark) reveals that there's a strong connection between a "faith that sticks" and "parental support."
Kara writes, "But parental support, while important, is not the only way you influence your child. More than even your support, it's who you are that shapes your kid." (page 21)
As a lifelong youth worker, I've had many hunches about this reality. Over many years, it has been pretty easy to see the connection between a child and a parent's faith. It's not 100% true, as there are always exceptions, but I've seen it so often.
Kara continues, "In fact, it's challenging to point to a Sticky Faith factor that is more significant than you (as a parent). How you express and live out your faith may have a greater impact on your son or daughter than anything else." (page 21-22)
This last weekend at the National Youth Workers' Convention, I taught a seminar titled, "Raising Kids in Ministry" with my 22-year-old daughter Torie. Listening to Torie was a great reminder that she was watching everything that Cathy and I were doing. Our kids were watching our faith-in-action; they were watching how we treated those who were less privileged, how we talked to one another, how we talked to and about Jesus, and how we followed the leading of God's Spirit.
Bottom line…children are watching the faith of their parents. What are your kids seeing in you?
Question: What do you believe are some of the primary reasons a young person's faith sticks?