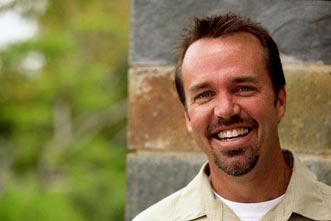 A couple days ago I wrote about being a lousy small group leader this past summer. Yesterday was the second week that I've been back with my small group of 10th grade guys (after taking the summer off) and I've challenged myself to be a better small group leader/shepherd.
Here's some thoughts that came from a little Bible reading from Philippians chapter 1.
Five ideas to help you become a better small group leader from Paul/Timothy:

This letter is from Paul and Timothy (Philippians 1:1)
1. Stay in touch with your people: texts, phone calls, letters, etc…
I always pray for you… (Philippians 1:4)
2. Pray for them: simple-go to the King with the names/requests of your flock.
And I am sure that God, who began the good work within you, will continue his work until it is finally finished on that day when Christ Jesus comes back again. (Philippians 1:6)
3. Know that God isn't finished with them yet: this is good news for all of us, but when working with teenagers it's important to remember that God is still working, crafting, molding them into the likeness of Jesus.
God knows how much live love you and long for your with the tender compassion of Christ Jesus. (Philippians 1:8)
4. Love them: sure it's a broad action, but it can be made specific when you think of ways to express love.
I pray that your love for each other will overflow more and more, and that you will deep on growing in your knowledge and understanding. (Philippians 1:9)
5. Have a vision for what they could become as followers of Jesus: there's something powerful about a caring adult who will speak prophetically into a teenager's life. One of the reasons I'm in leadership today is because someone saw something in me that I didn't see in myself.
I know 5 actions is a lot to consume and consider…but, I also thought it might give you something to think about as you care for those God has entrusted to your care.
Question: what do you think? Is this doable as a small group leader?