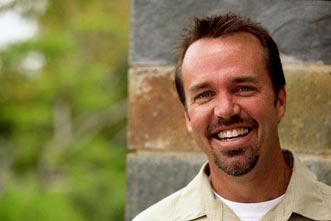 I've been thinking deeply about different types of trainings available to those of us who serve Jesus and try to help kids and families.
I made of a Top 10 list of benefits connected to a time of "Get-Away-Training" (while there's obvious value in any type of training, the opportunities that move you from your office/home setting have some additional value.)

Here's my list of 10:
1. Rest:
I'm not referring to nap-type-rest, I mean rest from the "common-grind" of one's daily routine.
2. Reflection:
It's often difficult to reflect when you're on the freeway of ministry and these opportunities allow you to pull over, slow down, stop… and reflect.
3. Renewal:
Usually because of "rest" and "reflection"… a sense of emotional/spiritual renewal appears.
4. Relationships:
I know some who primarily go to conferences just to see their friends (who they only see at these yearly gatherings).
5. Team-building:
My greatest memories with my team of leaders revolve around these times of "get-away-training". You can't put a price on this to define the depth of what happens to a team that gets away.
6. Learning:
Humble people learn—even from those they disagree with. The prideful don't. Leaders are learners and when you stop learning you'll eventually stop leading with strength.
7. Worship:
Sometimes it's difficult for me to worship at my church (key word: "sometimes") because I'm thinking of all I have to do, what I'm going to speak on, why the person pressing the lyric buttons can't keep up, etc… Good, conference style worship provides me a breath of freshness that is good for my soul.
8. Resource-gathering:
I love seeing/hearing/browsing what's out there and what others are doing.
9. Access to key thought leaders:
Books have shaped my life, but it's tough to ask questions to books. I love being in settings where I can engage and learn with authors/thinkers who have inspired me. Personally, I'm super stoked to participate in dialogue with Barna & Daily (new President of Focus on the Family).
10. Fun:
When the "collective soup" of the above 9 ingredients are present… it's just a fun experience.
There's my reasons… what are yours?