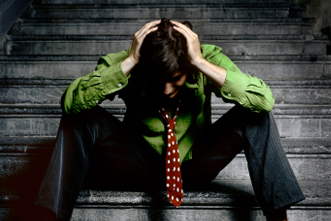 I have transitioned out of two church youth ministry positions. Exiting and transitioning out of a youth ministry you poured your life and soul into is not easy nor exciting. And what may cause some more anxiety (or maybe anger) is thinking about what your replacement will change right when he/she arrives. What exactly will the new replacement deconstruct right when he/she gets there? What things will parents and students request the new person do that you, the old guy, didn't do?
When I transitioned out of my previous youth ministry position, the youth committee who was tasked to find my replacement asked me a series of questions about the current state and health of the youth ministry. One of the questions was: "What do you think the youth ministry needs next?"
I remember talking about how I worked so hard to build a foundation but neglected to have some serious fun with the students. I suggested my replacement will need to bring a lot of high energy and fun to the programmatic structure. In fact I was right. My replacement (who in my mind is probably one of the best up-and-coming youth pastors in the country) doubled the middle school ministry attendance because he knew how to do throw engaging events that got a lot of students to come and stay. Him and I still keep in touch and he keeps me up to date with how things are going in the youth ministry. I couldn't be more happy and proud of "my replacement."
My only aim of this post is to get youth pastors to make (or to think about) that one change they know they need to make. The replacement theory forces youth pastors to operate under an assumption that IF they were to transition out or be fired from their youth ministry position, what one thing would the new guy/gal change immediately?
To think about the changes "the replacement" would make encourages youth pastors to take an honest and humble look at what may be overlooked in their youth ministry department.
The best way to figure out what is being overlooked is getting a fresh pair eyes (who knows youth ministry culture and you trust and respect) to take a hard, objective and critical look into your youth ministry department. The beauty is fresh eyes not only bring new ideas, creativity, direction and momentum but asks the hard questions in order to spot the white elephant.
So now it is your turn to answer the question: What is the one thing your replacement would change about your current youth ministry?
Here are some possible changes:
– prioritize parent engagement
– rethink programmatic structure
– tweaks in student environments
– identify and clarify how students serve
– restructure and reassign volunteer tasks
– foster better relationships amongst students, parents, church staff and volunteers
*** This post was inspired by Carey Nieuwhof's new book: Leading Change Without Losing It. Carey challenged me why change is so critical for every leader and why it is never too late to lead change.