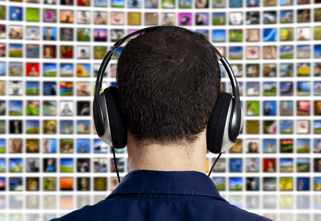 The apathetic teen epidemic is rapidly spreading throughout American youth ministries. Today's teens who show up in our youth ministries are more bored, unmotivated and bleary-eyed than ever. These apathetic teens have low biblical literacy, are very uncommitted to youth group, have bad grades, bad attitudes toward God and simply just don't care about anything.
So how do youth pastors address the growth of adolescent apathy in our youth groups?
Shoving more Bible verses, teachings and studies at apathetic kids only causes them to become more apathetic. All kids must be led from where they are at. Whether we (as youth workers) like the symptoms of the apathetic postmodern teen, we have to gently and gracefully cultivate a youth group environment that embraces them and not alienates them. I will be the first one to admit—ministering to apathetic teens is one of the most frustrating tasks when leading a youth ministry. I have noticed over the years that the most apathetic teens are the ones who were raised in church and have a lukewarm faith in Jesus.
Here are two ways youth pastors can address the apathetic adolescents who show up in our youth ministries:
(1) Put apathetic students in an environment of wonder.
Discipleship must come from the inside out. In another words, it must start in the heart. If you don't change the heart and only change behaviors, there will be no point or authentic change. Discipleship comes from the heart and manifest it from the heart. How do you develop passion while eliminating apathy? Put students in the environment of WONDER. Wonder produces in the soul a sense of awe and adoration. Students should not be FORCED to worship God, but should DESIRE to obey God. What blows our kids away? When the Holy Spirit is ignited and sparked inside our student's hearts, souls and minds. That is when wonder paves the way for PASSION! We want our students to live lives that are fueled by passion, but that passion is only fully realized when our apathetic students understand the wonder of who God is. When did our awe of God get reduced to a lukewarm appreciation of God?
Mike Yaconelli in Dangerous Wonder writes:
It is time to find the place where the dangerous wonder of faith can be discovered—a place landscaped by risky curiosity, wild abandon, daring playfulness, quiet listening, irresponsible passion, happy terror and naive grace. In a day when most of us are tired, worn-out, thirsty and starving for life and joy and peace, maybe it is time to become a child again. Maybe it is time to live this dangerous wonder of faith, take our shoes off, roll up our sleeves and have such a romp as no one has ever seen.
(2) Put apathetic students in an environment of unfamiliarity.
Apathetic students are bored in our youth ministries because our environments are highly predictable and comfortable. Once students get familiar in our student environments, it is time to change it up, programmatically. Mixing it up creates confusion. So providing variety in our youth ministry environments confronts any apathetic student to make a change. One of the ways to bring unpredictability, unfamiliarity and uncomfortableness to an apathetic teen is to invite them to do personal ministry. For example:
– Invite students to start praying (out loud) for other students.
– Go visit another Jesus-believing church that's alive and passionate.
– Provide a lot of opportunities for students to serve others. To get a better idea on how to get students to serve, click here and here.
– Give students platforms to share their personal testimony to others.
– Challenge students to be silent and still before God for 30 minutes. Afterwards, ask students to share (out loud) what God showed them during their 30 minutes of solitude.
Personal ministry brings a spiritual shock to a kid's apathetic state. The apathetic kid has to change his/her lukewarm state to either hot or cold. Some will choose to be hot and others will choose to be cold. But at least they are not in a lukewarm-apathetic state anymore.
When youth ministries start with the heart of the apathetic students and insert them into unfamiliar environments, apathetic students will begin to move away from having apathetic attitudes to embracing an adoration and awe for who God is and what He is calling them to do here and now.