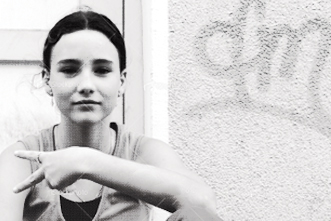 It would be great to spend more time with your students.
But who has more time?
Emails, meetings, message prep …
Truth is, we're all busy.
But we simply can't be too busy for our students.
Wouldn't it be great to have a few extra hours this week?
Here's how to get it.
Need to reprioritize your time? Here's how to do it.
There's an economic principle called the law of diminishing returns. Simply, it means each successive hour you spend on a project is less valuable than the hour before it.
That's why you can throw together a pretty decent sermon graphic in 30 minutes, but it takes a few hours to make one that really sparkles.
The eternal ramifications of that difference are probably pretty small, and I appreciate your high standard of excellence …
… but if your excellent program comes at the cost of your availability to students, it's not worth it.
Hey, that sounds like something that might be worth tweeting.
If your excellent program comes at the cost of your availability to students, it's not worth it.
2013 is the year we put youth ministry back into youth ministry, and here's how we're going to do it.
Simplify everything else so you have time to get involved in your students' complicated lives.
Drop fundraising or drop the projects that require it.
An exotic mission trip sounds like a great idea, but the details behind it can absolutely become your entire job. What good is an awesome summer trip if it causes you to miss out on a semester in the lives of your students?
There are other ways to do mission work.
Count up the number of hours you'll spend planning the excursion, and the required fundraising. Then ask yourself if that time would make a greater impact if it went directly to your students. The answer might be yes.
Time saved: Up to three hours / week.
Maybe you don't need to make a video.
Hey, Spielberg, let's be honest. Videos take a very long time to make, and, at least sometimes, our students don't like them as much as we do. If your church is large enough to have a media team, that's great …
… but if not, your calling as youth pastor is bigger than your calling as filmmaker. The amount of time that goes into a clever three-minute video might be enough to give you an hour with a student every day this week.
Time saved: Up to five hours / week.
End your meetings on time every time.
It's entirely possible you're losing an hour or more every week due to meetings that run long. I'll give you a minute to think about that …
If you're in charge of the meeting, always make sure it ends on time, even if you're not finished.
If you're not in charge of the meeting, try this:
Set up another appointment a few minutes after your meeting is scheduled to end; preferably with a student. Explain to your boss beforehand that you have to leave right on time, then follow through on that.
Either way if you're regularly creating desk jobs for yourself (or if someone else is doing it for you), there's an excellent chance you're struggling to get involved in doing life with your students.
Time saved: Up to one hour / week.
Did I miss something?
Tell me how you intend to break away from your office and get involved with your students this week. I'd love to hear your story.
I've seen this blog generate some pretty tremendous wisdom in the comments section, and I'd love for you to share yours.