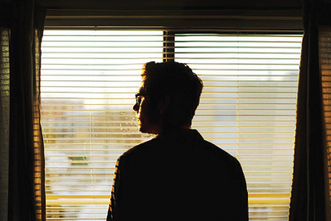 As of late, I have really been thinking about what a healthy youth ministry looks like.
I get to work alongside many youth pastors, so I get a sneak peek into their youth ministry systems and programs. I bump up against a lot of healthy and unhealthy youth ministries. Over the past two years, I have been jotting down notes while identifying key patterns that reflect healthy habits youth pastor do.
When I say "healthy youth pastor," I am not talking about the actual physical health and well-being of the youth pastor (which still is really important—you can read two posts I wrote about that here: Longevity of Youth Pastors, and here: Youth Pastor Physical Care). Rather, I am talking about what youth pastors do in order to have healthy youth ministries.
Here are 10 things youth pastors do to develop health in their youth groups:
They get a coach. Get constant, consistent critique from coaches who love and care for you not only as a youth pastor, but also for your ministry. You have to enlist mentors and coaches to help you get to where you want to be. At some point in your youth ministry career, you will hit a ceiling. Ministry coaches make ministry leaders see what they can be rather than what they are. Coaches are an objective third party who will bring an honest view that will keep that nasty youth pastor ego in check. The great thing about coaches is they ask a lot of challenging questions and let the youth pastor come up with the answers. Coaches provide health. All of the top-level leaders and athletes have coaches. Why? Health breeds health.
They make lists. Healthy youth ministries are organized. The one who is doing the organizing is the youth pastor (who is probably a high achiever). High achievers organize their creative thinking, goals and time with lists. Making lists gives youth pastors direction so they can sequence and prioritize the things they need to get done. Lists capture and show what needs to be accomplished. List-making youth pastors figure out how to be administrative because they know administration is key to youth ministry health.
They get a prayer team. Enlist some of the older prayer warriors in your church to pray for the health and growth of your youth ministry. I know this sounds obvious and simple, but there is something very powerful when allowing prayer warriors to daily cover your ministry needs. Give people an opportunity to invest in your youth ministry by telling them how to pray for your students and for your student ministry.
They respect their senior pastor. Many of the youth pastors whom I have worked with and who have healthy youth ministries had a remarkable relationship with their senior pastor. Having a great relationship with your senior pastor means the senior pastor is invested in your youth ministry. Trust is only given when there is a relationship. If your senior pastor knows you value his or her ideas, suggestions and feedback, he or she will be more apt to cast vision to the church, letting them know why and how they need to invest in the students of the church.
They have a high investment of parents and nonparental committed adults. Getting people already at the church and in the community to care for the youth ministry is the way to go. You have to uphold a more relational and team-based model, which is taken from Ephesians 4:12, in which we (youth pastors) help "prepare God's people for works of service so that the body of Christ may be built up until we all reach unity in the faith … " The goal of getting others to invest means you are working as a team and value one another's contribution, under your leadership.
They talk about the weak areas of their ministry. Talking about the bad parts of your youth ministry shows you are spending a lot of time thinking about what needs to be improved. I think it is really easy to share about all the great things God is doing in your ministry, but it is just as important to share about what God is not doing.
They spend a lot of time developing their leadership skills. Learning means you are growing. Leading people is never an easy task, so youth pastors must always be refining their leadership skills. Read magazines, blogs and books on leadership. Listen to leaders you respect and love. Another aspect of developing your leadership skills is developing your character, which means working on integrity, humility, work ethic and serving others. Developing your leadership knowledge and moral character gives you not only competency, but courage and credibility to lead your youth ministry well.
Henry Ford said:
"Anyone who stops learning is old, whether at 20 or 80. Anyone who keeps learning stays young. The greatest thing in life is to keep your mind young."
They are more concerned with working on their youth ministry than in it. When you are working on your ministry, that means you are constantly thinking about your ministry strategy. You have to habitually and obsessively be thinking about your goals and mission. When you are working on your ministry, you are preparing and paving the way for your youth ministry future. If you only work IN your youth ministry, you will never have time to think strategically about where you are going.
They only teach between 30-40 times a year. Teaching youth is hard and a lot of hard work. Speaking to teens every week beats you up emotionally, psycholgoically and spiritually. Plus, your students don't need to only hear you teach. It isn't healthy. When planning out your teaching calendar, pick the number of weeks you want to teach and work backward. For example, if you want to teach 30 weeks, pick what weeks you want to teach and recruit and develop the other speakers who will teach the other 21 weeks. Students need to hear other perspectives, and youth pastors need to give other speakers more opportunities to develop their communication skills. When you reduce the number of weeks you teach, this allows you to spend more time working ON your youth ministry.
They have read Sustainable Youth Ministry by Mark Devries. This is one of the best books I have read on youth ministry. I interviewed Mark on this blog about three years ago. Mark offers so much wisdom on how to build a youth ministry that lasts. Mark heads up youth ministry architects, so it is his goal to inject health in every youth ministry across the country.
Mark states in Sustainable YM:
"Sustainable youth ministries fail all the time; they thrive in a culture of experimentation, innovation and creativity."
For the youth worker, time spent with students developing a volunteer team and doing strategic planning contributes the most to making a youth ministry sustainable.