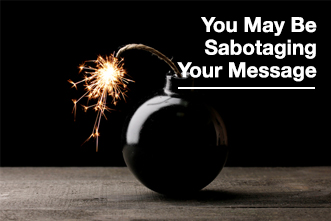 You pour your time and energy into every single message you write.
But if you're not careful, you might be undermining your own effectiveness …
… without even realizing it.
After studying more than 20 hours of my OWN speaking, I identified four small things that were hurting my effectiveness.
I'm pretty sure you'll find some of these same things in your speaking as well.
So, if you speak to teenagers, you've got to check out this video.
Are you sabotaging your own talks?
After you've finished watching the video, I've got a question for you:
What is one 'tweak' that you've made in your own speaking that's helped you to improve the effectiveness of your messages?
I'm not talking about being more impressive or more engaging …
What's one thing you've done to become just a little more effective?