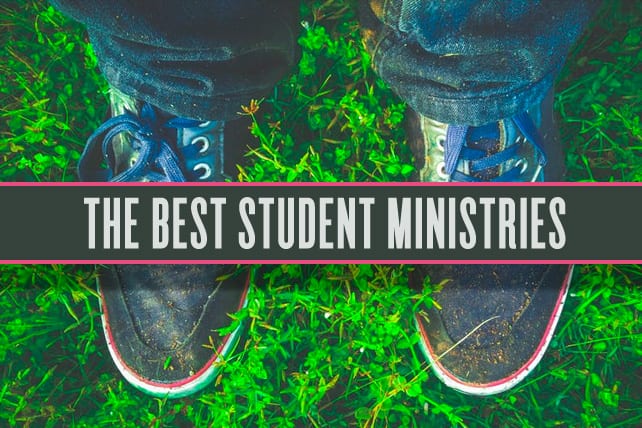 At Orange, I have the privilege of working alongside many student ministries across the country. This allows me to learn from the best youth pastors on the planet. The great thing is, I get access to observe what the most impactful student ministries are doing. During the past few years, I've been taking notes and want to share my observations with the youth ministry community.
The best student ministries do these things
:
1. Create spaces for artists to create.
In You Lost Me, David Kinnaman argues that the church is losing young creatives. I've found that successful student ministries provide places for young people to be creative. They encourage and equip kids to create and produce music, short films, poetry, art, websites and graphic design. I talk about how youth pastors can appeal to the young artists in their youth group here.
2. Motivate teens to serve their city and church.
Top-notch youth pastors realize that spiritual development and discipleship starts in the heart. Young people's hearts must be aligned with God's heart, which means loving and serving people. And successful youth pastors know how to give students opportunities to demonstrate compassion in their local community and get them to serve ministries within their church. Reggie Joiner asserts that the best way to stimulate faith is to give students an opportunity to have a personal ministry by serving others. Getting kids to serve empowers them and gives them ownership of their student ministry.
3. Maintain and train strong, healthy leaders.
When a youth ministry has strong leaders, success is guaranteed. How is strong leadership a sign of strong student ministries? Because it illustrates:
that the youth pastor has taken lots of time to develop, cultivate and train leaders to relationally connect with kids and help connect them to Jesus. The best youth ministries I've seen have an incredible training manual for small-group leaders.
that the ministry values and appreciates its leaders.
that strong, healthy adult leaders will recruit other strong, healthy leaders. Health breeds health.
4. Make small groups the end goal.
Successful student ministries believe it's their job to create an environment that relationally connects students to a trusted, committed adult. The hope is to form a circle of eight to 12 teens, plus a committed and caring adult who talks to them about life and faith. Everything student ministries do should support the adult volunteer. It doesn't matter where the small group meets as long as those students connect with an adult.
5. Invite the senior pastor into the student ministry.
The key factor in determining a youth ministry's effectiveness is the engagement level of the senior pastor. Great student ministries love, honor and care for their senior pastor and vice versa. To have a strong student ministry, it's absolutely vital to have the buy-in of your senior pastor. Otherwise, the ministry will tank.
6. Engage 25% of the parents.
Next, you need to partner with parents. Believe it or not, engaging just one-quarter of the parents on your roster is a huge win. The best student ministries are very intentional in how they engage parents, and it's all about taking small steps to connect. Over time (three to five years), the best student ministries have a high engagement level of parents who love, trust and support the ministry.
7. Know how to create fun special events. 
Great student ministries know how to throw a party that students want to attend. Fun is the name of the game. But the purpose of throwing a fun event is to create a space to deepen relationships. In Playing for Keeps, Reggie Joiner writes, "Fun over time convinces your students you actually like them, and deepens and strengthens your relationship with them." It's okay to have fun. In fact, great student ministries know how to have a great time.     
Great student ministries aren't a mystery
Pulling off effective student ministries is pretty straightforward. You don't need a huge budget, and no magic formula or secret model exists. Instead, just create environments that turn the light on spiritually for students, provide opportunities for them to create and serve, intentionally engage parents, cherish and support senior leadership, train volunteers to care for students, and embrace fun all the time!
And that's it. Do those things well, and you'll have great student ministries.
What's so encouraging to me is the changing metrics for measuring student ministries. These days, the goal isn't just drawing a crowd or getting a large attendance. Instead, it's about helping kids experience their faith in a positive, fun, real, warm and welcoming environment. Plus, it's about connecting them with godly adults who walk alongside them in their spiritual process.  
What do you see great student ministries doing? What best practices or patterns create strong, healthy and sustainable youth programs?