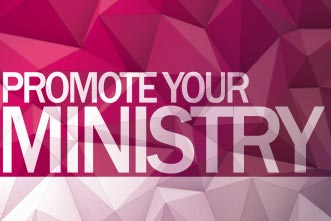 One of the most important aspects of any event is promotion. Promotion will make or break your event. This is especially true in student ministry. You can plan the most epic event ever, but if you don't promote it well, it will fail. Effectively promoting your student-ministry events will help make them more successful. I want to share a few tips for promoting your student-ministry events to your students.
Use social media. When it comes to promoting events for your students, always use social media. Students are already on social media, so if you promote events on social media sites they will be sure to see it. Facebook events are a great resource for this kind of thing: a great way to invite students to events via Facebook and also a great way to quickly share the event so students can see it on their timelines. Twitter and Instagram are also great places to promote your student-ministry events. I usually tweet about an event every few days leading up to it. I also have been using apps like Over to create Instagram pictures to promote our events on Instagram.
Send out a mass text. If you don't have a tool for sending mass text messages out to your students, then get one asap! I use Group Text! for iPhone to send out mass text messages to our students. Whatever tool you decide to use, make sure to promote your events via text messages. Send out a mass text a few days before an event to remind students about it.
Create postcard-sized handouts. For every event, we create a postcard-sized handout that has a well-designed graphic for the event and all the details students need to know about it. We usually start passing these out a few weeks in advance at our mid-week gatherings, church services on Sunday, and whenever we are out and see students. Also, this is a great way to get students to promote events themselves. Give each student a stack of postcards and let them go pass them out at school or in their community.
Have a creative announcement time during your mid-week or weekend gatherings. Don't overlook the importance of promoting upcoming events on a weekly basis as part of your mid-week or weekend gatherings. However, be creative in how you promote events during the "boring" announcement time. Don't just get on stage and tell them what's coming up. Do a video or something crazy to get their attention and make the event stick.
These are just a few ways we promote events that will work well for your ministry as well. Remember, promotion is one of the most important parts of making an event go well, so put energy into promoting it effectively.