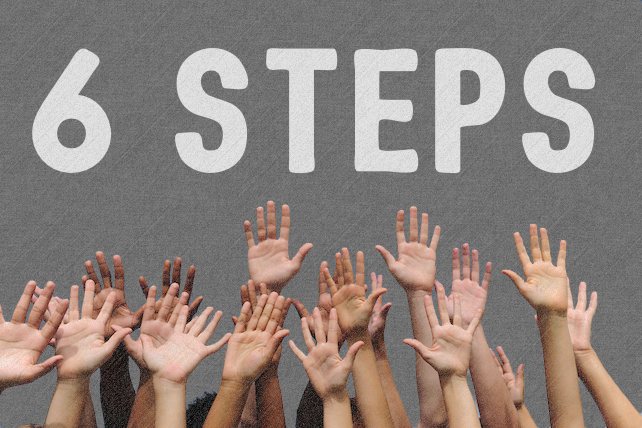 I didn't always get it right. For many years, I just needed bodies. I wasn't looking for the right people or a solid community. I just needed numbers. While filling up holes in your ministry team is important, it's not as important as building the core.
Last night we rallied our leaders together to kick off another season of youth ministry. I love these events because they not only get the year started right, they are also a chance to invest in your ministry core.
Youth ministers need to invest in the foundation of their ministry. = They need to make sure they are strong and healthy, or else the ministers will burn out. To get everyone on the same page and to create a healthy core, you need to:
MAKE IT YOUR RALLY CRY
Let the people on your team know that your goal is to create a healthy core. Explain to them the need for a strong foundation. If they don't see it as a goal, then they won't work toward it. Your volunteer community needs to work together. Get them started by making sure they know it's your rally cry.
DO FOR ONE WHAT YOU CANNOT DO FOR ALL
Sometimes we hold back on the personal investment because we're afraid of the old adage, "Don't do for one what you cannot do for all." That's a huge misconception.
When you do for one what you cannot do for all, you set an example of servant leadership. You'll show your team that giving and serving one another needs to be personal.
ENCOURAGE THEM TO DRIVE COMMUNITY
Building a strong core is not just your responsibility. Everyone has to contribute. Give the people on your team ownership by allowing them to brainstorm team-building ideas. Not only will they feel like they are contributors, but you'll alleviate some of the pressure of having to do it all.
CHALLENGE THEM TO CONTINUOUSLY GROW
While hugs and high fives are important in community, people need to grow deeper. Challenge your volunteers to invest in their faith. Encourage them to join a small group. Equip them with resources to dive deeper into scripture. Give them the tools they need to go and grow in their relationship with Christ.
EMPOWER THEM WITH PURPOSE
On top of goals, your team needs a purpose. Let your volunteers know the why of what they are trying to accomplish. Share with them the bigger picture by casting vision. Share stories of what happens when the vision is met. Engage their minds and move their hearts.
PRAY OVER THEM
As their leader, you need to pray over them. Pray for what's going on in their individual lives as well as for their specific roles in ministry. Never underestimate the power of prayer. Ask God to guide your team and to make your core leaders stronger.
A healthy volunteer team is more important than one filled with talent and intelligence. If a team doesn't know how to serve one another, commit to and love each other, it will fall apart. Lead by example, lean on God and build a healthy volunteer core.